Welcome to Learn
This platform gives you access to a range of learning resources which include:
Making the switch to digital courseware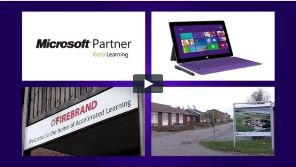 Firebrand Official Course Material – gain unrestricted access to all the course material made available on the Firebrand Training courses.
Exercises - access a range of course specific exercises designed to put into practice the knowledge you have gained.
Free Practice Test Questions and Answers - work through a series of multiple choice practice papers specifically designed to test your knowledge and benchmark your learning.
Additional Resources - navigate a selection of supplementary material to build on your learning.
Frequently Asked Questions - get answers to your questions about training and certification.
Follow us on Google+ to get all the latest updates.
DISCLAIMER
Firebrand Training grants you a personal, non-exclusive, non-transferable license to access and use the site. You may download or print material from the site only for your own personal, non-commercial use. Read our full terms and conditions on https://firebrand.training/uk/learn/terms-and-conditions.