Welcome to Learn, the free self study service from Firebrand Training.
Firebrand Learn is a free platform for self study designed specifically for those looking to prepare for the world renowned PMP certification.
Follow us on Google+ to get all the latest updates.
This platform gives you access to a range of learning resources which include:
Making the switch to digital courseware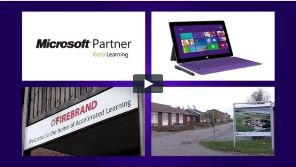 Firebrand Official Course Material – gain unrestricted access to all the course material made available on the Firebrand Training courses.
Exercises - access a range of course specific exercises designed to put into practice the knowledge you have gained.
Free Practice Test Questions and Answers - work through a series of multiple choice practice papers specifically designed to test your knowledge and benchmark your learning.
Additional Resources - navigate a selection of supplementary material to build on your learning.
Frequently Asked Questions - get answers to your questions about training and certification.
Start learning PMP now, by accessing the latest material.
Projects, Project Management and Project Managers
Projects, Programmes and a Portfolio
Project Manager knowledge and skills
Organisation Structures for Projects
Understanding the Project Environment and Organisational Environment
Project Governance, Stakeholders and Project Sponsors
Product Lifecycle vs. Project Lifecycle
PMBOK's Project Managament Process Groups
DISCLAIMER
Firebrand Training grants you a personal, non-exclusive, non-transferable license to access and use the site. You may download or print material from the site only for your own personal, non-commercial use. Read our full terms and conditions on https://firebrand.training/uk/learn/terms-and-conditions.