Firebrand Training is committed to various charitable causes and organisations. It is important to us to make a social contribution and to work in a sustainable, equal and responsible way.
In 2017, we introduced a new initiative to support employees in getting involved with charitable organisations and events. Through volunteering, helping with social projects and fundraising runs, many Firebrand employees participated.
For several years now, we have regularly taken part in local fundraising runs, for example the solidarity run "Run Of Colours" of the Aidshilfe Köln. All entry fees go directly to the work of the AIDS aid organisation.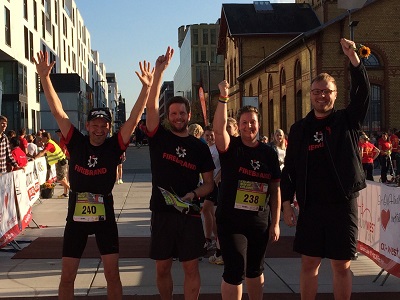 Previously, we have donated £100,000 worth of training to the British Heart Foundation and taken part in charity bike rides.