Efficiency-enhancing capabilities are more in demand today than ever before. How can you improve your business capabilities while staying within budget?
IT departments in many companies today are expected to produce more output in less time with the same or fewer resources. To become more efficient, companies need to open up to open source, virtualization and cloud technologies.
These technologies can provide necessary savings and thus help a company improve its margins. However, many organizations lack the development and management skills to implement these IT solutions.
How big is the skilled workers shortage, really?
Large companies have the budget to hire highly skilled technical developers. However, many of the best IT specialists choose a start-up company as their employer in order to grow faster economically and to be able to work on seemingly more interesting areas of responsibility. This development creates a skills shortage that needs to be fixed.
One possible solution to this shortage is to train your own employees so that you build up the required skills in your own company. These skills should be proven by certificates to be able to document them to external parties. However, the time and cost of traditional training and the associated opportunity costs (project absenteeism) make the IT department less efficient.
How to make your training efficient
The alternative is the Firebrand accelerated Training Method. This allows your employees to be trained and certified twice as fast as usual.
With Firebrand, your employees will be fully functional twice as fast - with an industry-recognized certification. They learn with a trainer who works in the industry and has years of hands-on experience. Our training goal is to provide your employees with excellent training so they return to your organization after the accelerated course more productive than before.
Proven: Training + Certification = Higher Project Success.
In its Impact of Training on Project Success report, International Data Corporation (IDC) found that projects that spent 7% of their budget on training were "significantly" more successful than projects that used only 4% of their budget in this area.
IDC found another correlation between the number of certified project members and the overall success of the project. It found that the more certified team members on the project team, the more successful a project was.
The report concludes, "Certification of the skills acquired, especially by IT staff, is the most reliable factor in the success of IT projects. When projects are successful, IT staff can spend more time developing business process improvements and less time maintaining existing systems and other routine tasks. This leads to an increase in business profitability."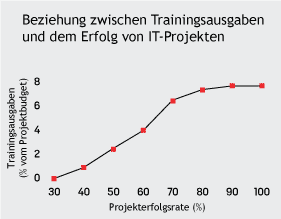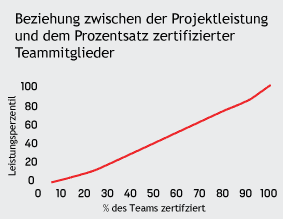 Why Firebrand accelerated training?.
According to the latest 'Global HR Barometer' survey from recruiter Michael Page, 'Training and Development' is a key strategy for companies this year.
The survey found 93% of companies plan to address employee retention this year. Of those, over half (55%) include 'training and development' in their employee retention strategy - ahead of special monetary rewards (47%) and work-life balance (38%).
We know how important it is for you to get the right training while getting the most value for your money spent. That's why we make sure we meet these requirements, as explained below:
| Firebrand accelerated training | Conventional training |
| --- | --- |
| Courses are 40% shorter. With Firebrand, an MCSA intensive course lasts only 9 days - including 3 exams and without any interruptions. That's 12 days less than traditional training courses! | The same course consists of three five-day course blocks each. In some circumstances, it can take up to a year to find the time to complete the three blocks of courses, plus take the three exams. |
| Trainers live in the same training center and are open to questions and discussions daily from 8 am - 8 pm. | Trainers are only available from 9 a.m. - 5 p.m. and may be absent during the lunch hour. |
| Course materials will be supplemented with practice problems and group discussions. | Participants will be taught using only standard course materials |
| Firebrand offers a performance guarantee that allows participants to retake the course for free if they fail - as often as they want for 12 months. Exam and accommodation costs will be charged again. | If a participant fails the final exam, the entire course fee must be paid again. |
| Our Firebrand intensive training courses are held seven days a week each from 8am - 8pm. Courses can also run over the weekend to reduce absenteeism in the company. | Courses run Monday through Friday from 9 am - 5 pm. In some circumstances, the lunch break is longer and Friday is shorter. |
| Hotel accommodation at the training center is included in the course fee. All meals consisting of breakfast, lunch, dinner and drinks are included in the course package. There is no need for any commuting to the training center. In this way, travel costs and travel times can be minimized. | Hotel accommodation must be booked and paid for separately. In addition, daily transfer between hotel and training center must be organized. Lunch may be included, everything else must be arranged separately. |
| Participants have 24/7 access to Firebrand labs and exercise hardware. | Participants have access to training equipment between 9am and 5pm. |
| Firebrand intensive training takes place in training centers located away from major cities. This ensures that participants learn without distractions. | Usual courses are held in urban training centers or directly in the company and allow distractions from the city or colleagues. |
Exams increase your learning success by 50
Participants who read a text and then take an exam on it can reflect 50% more knowledge after one week than untested participants. This is according to a recent brochure from Psychological Science in the Public Interest Journal on improving the effectiveness of learning.
For this reason, a majority of our courses conclude with an exam. Not only are our participants tested when the knowledge is still fresh. They also have a better starting point for retaining what they have learned over time. In most cases, the exam results are directly available. Success is thus presented in a measurable way and, based on the assessments, participants can see in which areas their strengths and weaknesses lie and build on them.
Shorter courses mean more time on the job
If you need your employees to be in the office or in contact with customers, Firebrand should be your first choice.
With Firebrand's intensive training method, we achieve 50% shorter courses compared to traditional providers. Our courses run from 8am - 8pm, seven days a week. This allows us to deliver the maximum amount of knowledge in the minimum amount of time.
Firebrand participants learn with a mix of lectures, practice and review sessions, always focused on the practical aspect interspersed with real-life examples to keep interest and receptivity at a high level.
Our courses are held in up-to-date classrooms with original hardware and software. Here it is possible for the participants to deepen what they have learned. In addition, the practice rooms are available around the clock so that participants can continue learning or improve their technique here. The trainers are located in the same training center, allowing participants to receive direct answers to any questions that may arise.
Firebrand's Corporate Training Program (FCT) is the shortest way to get your employees trained, certified and back on the job. FCT is easy to manage beacause we do most of it and is customizable to your organization. With the Firebrand Corporate Training Program, you get the following:
A dedicated course consultant
When you sign up for FCT, you'll receive a dedicated course advisor. Your consultant will identify your employees' current skills and needs and recommend appropriate courses that address IT trends that are important to you.
Your consultant will also be happy to help you create training plans for your company's employees, as well as plan and manage your booking processes and be available to answer any questions you may have.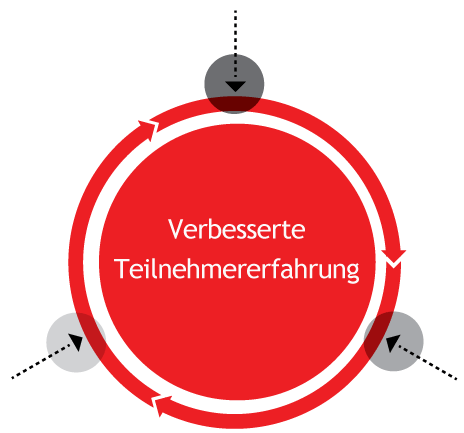 Customized courses
Customized courses based on your needs
Job Training
Skills for the next generation of your workforce to support and grow your business
Large spectrum
Over 200 courses from IT to project management
*Verbesserte Teilnehmer Erfahrung = improved participant experience
A monthly report on training development
Get a complete breakdown of the training courses your employees attended last month. In addition to an overview of total training costs, you'll also receive a progress report based on your training plan and what your budget can achieve for your business.
The report also lists your employees' certifications, qualifications, and exam points achieved, along with recommended actions for next steps.
In addition, we'll show you your overall Net Promoter Score (NPS) so you can see how your employees rate Firebrand Training and so you can compare satisfaction levels on a monthly basis.
Special FCT Service Packages
As part of the FCT, you can take advantage of our special benefits. The higher your training needs, the more you can save with us. For this purpose, we have created three benefit packages: the Bronze, Silver and Gold benefit packages. With these attractive packages, you can combine the benefits of Firebrand intensive training with a discount on the daily price: The more training days you book bindingly, the lower your price per day will be.
Talk to our customer service team for details on Firebrand performance packages.
Optimized invoicing
We know that most companies don't want to deal with multiple and opaque invoices. Do you prefer an overall invoice? Or invoices per department, sorted by cost center, or do you prefer to invoice each employee individually?
Planning budgets correctly is always a balancing act - we help you make the most of it. With FCT you always know where you stand, what you have already spent and what your booking status is. In addition, you always have an overview of the prices of all our intensive courses.
Training tools
To help you decide on your training provider - and to show you your potential savings - we have created the Total Cost Calculator. Our goal with this tool is to show you how much you can benefit from Firebrand Training and what a "cheap training" will really cost you in the end.
We provide knowledge assessment tests for your employees to help you determine exactly where education and training needs to start. We are constantly expanding this area!
We work closely with the IT and training managers of major companies around the world. Always with corporate growth in mind, we help them set up their training and development strategies. Check out our Firebrand Corporate Training (FCT) program and see what these companies are saying about us:
"Expanding and upgrading our IT skills and knowledge base is an important part of customer acquisition and retention. Like everywhere else, "time is money" - so we were looking for training with a combination of speed and intensity - certifications should be part of it and our people should become more productive.

Firebrand intensive trainings are always an exceptional and comprehensive experience for our people - and are faster than other trainings, have a better success rate and our people achieve competencies in a very short time that make them more successful and efficient.

We have always been very satisfied with the courses, the trainers have very good expertise and complement the theory with many practical examples so that active problem solving is learned."
Sacha Hauser, Head of FS / SCM, T-Systems
"We used to have our employees complete courses that did not include an on-site exam. Contrary to our actual plans, an exam was always delayed a lot - so then a lot of employees didn't pass their exams.

We changed our approach and tried Firebrand intensive courses: our employees were able to commit 100% to immersing themselves in the learning content and the number of those who achieved their certifications increased tremendously.

An added bonus is that the intensive training is fast-paced and we don't have to take our employees out of the workplace for as long as we do with conventional training courses."
Andy Skellon, EMEA Product Support Manager, Polycom Ltd
"Toward the end of my military career, I began to plan my transition into another career. I realized that in order to have a good chance in the marketplace, I needed to somehow certify the experience and skills I had gained in the military so that a civilian employer could assess and recognize them.

During my time with the Royal Signals company, I had participated in a seven-day CISSP intensive course, enjoyed it, and passed the exam. I finished my time with the Army and booked a four-day Certified Information Systems Manager (CISM) course.

I successfully completed this course as well and passed the exam. I received an industry-recognized ISACA CISM certification. The combination of the certifications, my military service experience, and my personal qualities made it possible for me to immediately start a great career in a security consultancy for a Big Four company based in London after I left the Army."
Howard Skidmore, Information Security and Cyber, e-skills UK
"Our company is expanding. We need a well-motivated workforce equipped with many skills. The investment in Firebrand Training is bearing fruit - we have become more efficient and flexible. Our account manager at Firebrand was a great help with his advice and organized our IT training programs."
Phillip Rudd, Director, Soltec Computer Systems
"Few vendors can fully meet our Microsoft Dynamics AX requirements. Here, we need one thing above all: certification in the shortest possible time. In the end, cost determines which training provider we choose. There can be big differences here - especially considering accommodation and travel costs. With Firebrand, it's all under one roof."
Alex Davis, IT Manager, Dabs.com
"Firebrand helps CONET stay up to date on the technology aspects related to its Microsoft Solutions. On this basis, CONET's consultants and software developers can always achieve very good results and develop innovative solutions for the benefit of our customers."
Mario Strüder, Head of Purchasing, CONET Germany
"We chose Firebrand to get the necessary certifications as quickly as possible. Their intensive course method was key to achieving the goals in the short time we only had. Earning these competencies and being certified proves our skills, capabilities and expertise to our clients. It puts us way ahead in this highly competitive market!"
Shaun Dodson, Senior Technology Officer at Moore Stephens