Overview
The EC-Council Centre of Advanced Security Training has arrived at Firebrand Training. On this intensive three-day Exploit Development Overdrive course, you will learn how to write your own application exploits.
Warning: This is not a beginner's course. It's highly-technical, with many hands-on labs. The course is right for you if you're an: experienced security professional, penetration tester, researcher or application developer.
You will learn how to:
Write your own exploits from scratch
Discover new vulnerabilities in applications
Use Metasploit as an exploit development framework
Exploit stack and heap overflows on both Linux and Windows
Bypass memory protection measures like DEP, ASLR, and Stack Canaries
Write your own shellcode on both Linux and Windows
Write stack- and heap-based buffer overflow exploits in both Perl and Python
Use debuggers like GDB, Ollydbg, and WinDebug
Note: this course doesn't include an exam, but you'll become Exploit Development Overdrive certified.
9x Accredited Training Centre of the Year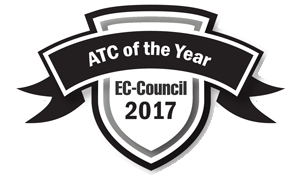 Firebrand Training has again won the EC-Council Accredited Training Centre of the Year Award, from a Training Partner network that has more than 700 training centres across 107 countries. This extends a record-breaking run of successive awards to nine years.
Jay Bavisi, President of EC-Council said: "The annual EC-Council Awards highlights the commitment and achievements of our global partners and trainers that have contributed to the information security community."
Seven reasons why you should sit your course with Firebrand Training
Two options of training. Choose between residential classroom-based, or online CAST EDO courses
You'll be CAST EDO certified in just 3 days. With us, you'll be CAST EDO trained in record time
Our CAST EDO course is all-inclusive. A one-off fee covers all course materials, exams, accommodation and meals. No hidden extras
Pass CAST EDO first time or train again for free. This is our guarantee. We're confident you'll pass your course first time. But if not, come back within a year and only pay for accommodation, exams and incidental costs
You'll learn more. A day with a traditional training provider generally runs from 9am – 5pm, with a nice long break for lunch. With Firebrand Training you'll get at least 12 hours/day quality learning time, with your instructor
You'll learn CAST EDO faster. Chances are, you'll have a different learning style to those around you. We combine visual, auditory and tactile styles to deliver the material in a way that ensures you will learn faster and more easily
You'll be studying CAST EDO with the best. We've been named in Training Industry's "Top 20 IT Training Companies of the Year" every year since 2010. As well as winning many more awards, we've trained and certified 106,662 professionals, and we're partners with all of the big names in the business