Overview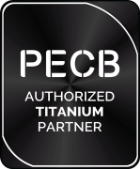 On this accelerated 3 day ISO 29100 Lead Privacy Implementer certification course you'll learn the skills to implement and manage a Privacy Framework based on ISO29100, and the Generally Accepted Privacy principles and guidance from international information commissioners.
Your fastest route to ISO 29100 Lead Privacy Implementer certification
Through accelerated training you'll be ready sit the PECB ISO 29100 Lead Privacy Implementer exam in just 3 days, 40% faster than traditional training. You'll learn how to design, build and lead privacy programs covering critical business processes, ICT systems and services within your organisation. All while following accepted best practice.
By the end of the course you'll be ready to build privacy frameworks which use a common privacy terminology, define actors and their roles in processing personally identifiable information (PII), describe privacy safeguarding considerations and provide references to known privacy principles for information technology. This will help you fulfil a variety of legislations like the General Data Protection Regulation (GDPR) from the European Commission.
You'll be immersed in the course by your expert instructor, covering a range of exciting topics which include:
Implementing a Privacy Framework
Incident management
Privacy Framework measurement and continuous improvement
Treatment of problems and points of concern
You'll cover these using Firebrand's unique Lecture | Lab | Review technique, with officially accredited course materials. On the last day of the course, you will sit the ISO 29100 Lead Privacy Implementer exam from PECB, covered by Firebrand's certification guarantee.
Who is this course aimed at?
This course is ideal for:
Project managers and consultants looking to prepare and support businesses implementing and managing a Privacy Framework
Security auditors looking to understand the process of implementing a Privacy Framework
Experienced IT security professionals involved in front-line support
Privacy Officers, Data Protection Officers, and Compliance professionals involved/responsible for privacy legislation and risk
Information security staff and expert advisors in information tech
Businesses and individuals active where privacy controls are necessary for the processing of PII
Legal practitioners looking to understand the practical aspects of privacy frameworks
Zeven redenen waarom jij voor jouw ISO 29100 Privacy Implementer cursus voor Firebrand kiest:
Jij zal in slechts 3 dagen ISO 29100 Privacy Implementer gecertificeerd zijn. Doordat onze cursussen residentieel zijn kunnen wij langere lesdagen aanbieden en zal je tijdens je verblijf volledig gefocust zijn op jouw cursus
Onze ISO 29100 Privacy Implementer cursus is all-inclusive. Cursusmaterialen, accommodatie en maaltijden zijn inbegrepen.
Slaag de eerste keer voor ISO 29100 Privacy Implementer of train gratis opnieuw.Op basis van onze certificeringsgarantie kun je voor het geval je de eerste keer niet slaagt binnen een jaar terugkomen en opnieuw trainen. Je betaalt dan alleen voor accommodatie en examens. De andere kosten zijn inbegrepen.
Je zal meer over ISO 29100 Privacy Implementer leren. Waar opleidingen elders doorgaans van 9:00 tot 17:00 duren, kan je bij Firebrand Training rekenen op 12 uur training per dag!
Je zal ISO 29100 Privacy Implementer sneller beheersen. Doordat onze cursussen residentieel zijn word je in korte tijd ondergedompeld in de theorie. Hierdoor zal je volledig gefocust zijn op de cursus en zal je sneller de theorie en praktijk beheersen.
Je zal voor ISO 29100 Privacy Implementer studeren bij de beste training provider. Firebrand heeft het Q-For kwaliteitlabel, waarmee onze standaarden en professionaliteit op het gebied van training erkend worden. We hebben inmiddels 106662 professionals getraind en gecertificeerd!
Je gaat meer doen dan alleen de cursusstof van ISO 29100 Privacy Implementer bestuderen. We maken gebruik van laboratoria, case-studies en oefentests, om ervoor te zorgen dat jij jouw nieuwe kennis direct in jouw werkomgeving kan toepassen.