Overview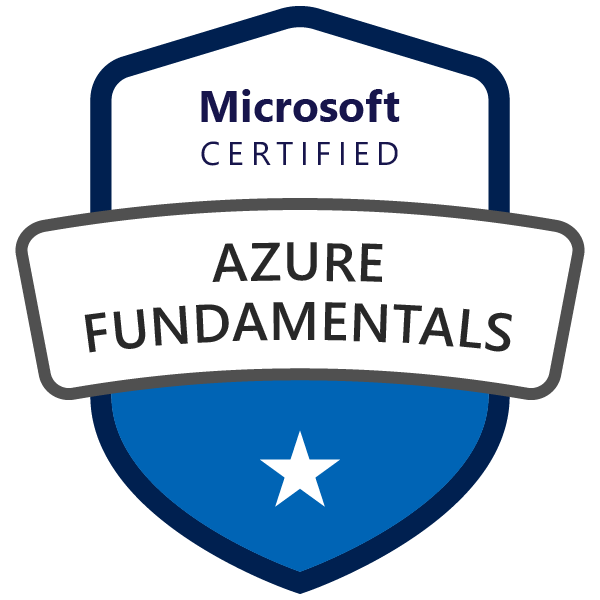 On this accelerated Microsoft Azure Fundamentals course, you'll get foundational knowledge on how cloud services work, and how Microsoft Azure services provide key capabilities to organisations that allow them to improve their workloads by moving to the cloud.
In just 1-day, you'll learn the main Azure services and general concepts like Public, Private and Hybrid cloud and Infrastructure-as-a-Service (IaaS), Platform-as-a-Service (PaaS) and Software-as-a-Service (SaaS). You'll also learn how to understand:
Cloud concepts
Core Azure services
Security, privacy, compliance, and trust
Azure pricing and support
At the end of this accelerated course, you'll sit exam AZ-900: Microsoft Azure Fundamentals and get your Microsoft Azure Fundamentals certification.
Firebrand's status as a Microsoft Gold Partner for Learning means you'll get access to the most up-to-date Microsoft courseware and practice papers. Your expert Microsoft Certified Trainer (MCT) will immerse you in the curriculum with our unique Lecture | Lab | Review methodology, helping you to build and retain information faster.
Audience
This course is ideal if you're an IT Professional that wants to start to work with Microsoft Azure, or you have a non-IT role but need to interact with cloud solutions and/or IT Professionals that work with Microsoft Azure
Zeven redenen waarom jij voor jouw Azure Fundamentals cursus voor Firebrand kiest:
Jij zal in slechts 1 dagen Azure Fundamentals gecertificeerd zijn. Doordat onze cursussen residentieel zijn kunnen wij langere lesdagen aanbieden en zal je tijdens je verblijf volledig gefocust zijn op jouw cursus
Onze Azure Fundamentals cursus is all-inclusive. Cursusmaterialen, accommodatie en maaltijden zijn inbegrepen.
Slaag de eerste keer voor Azure Fundamentals of train gratis opnieuw.Op basis van onze certificeringsgarantie kun je voor het geval je de eerste keer niet slaagt binnen een jaar terugkomen en opnieuw trainen. Je betaalt dan alleen voor accommodatie en examens. De andere kosten zijn inbegrepen.
Je zal meer over Azure Fundamentals leren. Waar opleidingen elders doorgaans van 9:00 tot 17:00 duren, kan je bij Firebrand Training rekenen op 12 uur training per dag!
Je zal Azure Fundamentals sneller beheersen. Doordat onze cursussen residentieel zijn word je in korte tijd ondergedompeld in de theorie. Hierdoor zal je volledig gefocust zijn op de cursus en zal je sneller de theorie en praktijk beheersen.
Je zal voor Azure Fundamentals studeren bij de beste training provider. Firebrand heeft het Q-For kwaliteitlabel, waarmee onze standaarden en professionaliteit op het gebied van training erkend worden. We hebben inmiddels 134561 professionals getraind en gecertificeerd!
Je gaat meer doen dan alleen de cursusstof van Azure Fundamentals bestuderen. We maken gebruik van laboratoria, case-studies en oefentests, om ervoor te zorgen dat jij jouw nieuwe kennis direct in jouw werkomgeving kan toepassen.