Overview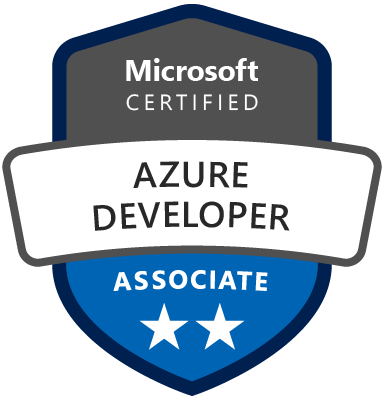 On this accelerated Microsoft Azure Developer Associate course, you'll get the skills and knowledge you need to be a successful Cloud Developer.
In just 4 days, you'll learn how to create end-to-end solutions in Microsoft Azure and also covers monitoring, troubleshooting, and optimising Azure solutions. You'll also learn how to:
Implement Azure compute solutions
Create Azure Functions
Implement and manage web apps
Develop solutions utilizing Azure storage
Implement authentication and authorisation
Secure solutions by using KeyVault and Managed Identities
At the end of this accelerated course, you'll sit exam AZ-204: Developing Solutions for Microsoft Azure and get your Microsoft Azure Developer Associate certification.
As Firebrand are a Microsoft Gold Partner for Learning you'll get access to the official Microsoft curriculum (MOC), Exams and learn from a Microsoft Certified Trainer (MCT). Your MCT will immerse you in the curriculum with our unique Lecture | Lab | Review methodology, helping you to build and retain information faster.
Audience
If you're an Azure Developer who builds applications using cloud services or a Developer starting with Microsoft Azure Services, this course is ideal for you.