Overview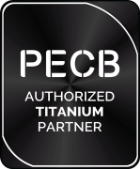 On this accelerated 3 day ISO 29100 Lead Privacy Implementer certification course you'll learn the skills to implement and manage a Privacy Framework based on ISO29100, and the Generally Accepted Privacy principles and guidance from international information commissioners.
Your fastest route to ISO 29100 Lead Privacy Implementer certification
Through accelerated training you'll be ready sit the PECB ISO 29100 Lead Privacy Implementer exam in just 3 days, 40% faster than traditional training. You'll learn how to design, build and lead privacy programs covering critical business processes, ICT systems and services within your organisation. All while following accepted best practice.
By the end of the course you'll be ready to build privacy frameworks which use a common privacy terminology, define actors and their roles in processing personally identifiable information (PII), describe privacy safeguarding considerations and provide references to known privacy principles for information technology. This will help you fulfil a variety of legislations like the General Data Protection Regulation (GDPR) from the European Commission.
You'll be immersed in the course by your expert instructor, covering a range of exciting topics which include:
Implementing a Privacy Framework
Incident management
Privacy Framework measurement and continuous improvement
Treatment of problems and points of concern
You'll cover these using Firebrand's unique Lecture | Lab | Review technique, with officially accredited course materials. On the last day of the course, you will sit the ISO 29100 Lead Privacy Implementer exam from PECB, covered by Firebrand's certification guarantee.
Who is this course aimed at?
This course is ideal for:
Project managers and consultants looking to prepare and support businesses implementing and managing a Privacy Framework
Security auditors looking to understand the process of implementing a Privacy Framework
Experienced IT security professionals involved in front-line support
Privacy Officers, Data Protection Officers, and Compliance professionals involved/responsible for privacy legislation and risk
Information security staff and expert advisors in information tech
Businesses and individuals active where privacy controls are necessary for the processing of PII
Legal practitioners looking to understand the practical aspects of privacy frameworks
Seven reasons why you should sit your course with Firebrand Training
Two options of training. Choose between residential classroom-based, or online ISO 29100 Privacy Implementer courses
You'll be ISO 29100 Privacy Implementer certified in just 3 days. With us, you'll be ISO 29100 Privacy Implementer trained in record time
Our ISO 29100 Privacy Implementer course is all-inclusive. A one-off fee covers all course materials, exams, accommodation and meals. No hidden extras
Pass ISO 29100 Privacy Implementer first time or train again for free. This is our guarantee. We're confident you'll pass your course first time. But if not, come back within a year and only pay for accommodation, exams and incidental costs
You'll learn more. A day with a traditional training provider generally runs from 9am – 5pm, with a nice long break for lunch. With Firebrand Training you'll get at least 12 hours/day quality learning time, with your instructor
You'll learn ISO 29100 Privacy Implementer faster. Chances are, you'll have a different learning style to those around you. We combine visual, auditory and tactile styles to deliver the material in a way that ensures you will learn faster and more easily
You'll be studying ISO 29100 Privacy Implementer with the best. We've been named in Training Industry's "Top 20 IT Training Companies of the Year" every year since 2010. As well as winning many more awards, we've trained and certified 105152 professionals, and we're partners with all of the big names in the business