Overview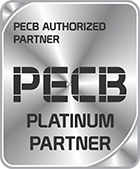 Become a Certified Data Protection Officer in just 3 days with accelerated data protection officer training from Firebrand. Get your Data Protection Officer qualification at twice the speed and sit the official PECB Certified Data Protection Officer Exam onsite at the Firebrand Training Centre.
On this Certified Data Protection Officer course, you'll cover the fundamentals of GDPR. You'll then learn how to build, maintain and operate a compliance programme to fulfill the requirements of GDPR and other regulatory requirements for your organisation. You'll also examine the tasks performed by a Data Protection Officer and other members of the organisation to ensure compliance in an efficient manner over time.
Learn how to adapt your organisation to become GDPR-compliant and implement privacy policies, procedures, working instructions, consent forms and data protection impact assessments.
Key learning objectives for your accelerated Data Protection Officer training are:
Building your knowledge of personal data protection history in Europe
Developing an in-depth knowledge of approaches and concepts required in effective alignment with GDPR
Understanding the new requirements brought by the GDPR for EU and non-EU organisations and when to implement them
Learning the skills to support an organisation in implementation and assessment of these new requirements
Learning how you manage a team implementing the GDPR
Developing the knowledge and skills required to advise your organisation in managing personal data
Gaining analysis and decision making expertise in the context of personal data protection
With this accelerated data protection officer training, you'll prepare for and sit the official PECB Certified Data Protection Officer Exam. This is covered by your Certification Guarantee.
As of March 2023, PECB have partnered with Credly to offer you the chance of earning a digital badge upon completing your certification.
This accelerated Data Protection Officer course is ideal for:
Data Protection Officers or those involved in data protection and data privacy
Members of information security, incident management or business continuity teams
Expert advisors in personal data security
Technical or compliance experts preparing for a Data Protection Officer role
GDPR applies to organisations within the EU, as well as all those that handle personal data of EU citizens. If your organisation's core activities require regular and systematic monitoring of individuals on a large scale - like tracking an individual's behaviour on the internet - you must appoint a Data Protection Officer.
Cut the risk of prosecution in the event of a data breach - breaches of EU regulations by multinationals could result in fines of £20 million or 4% of worldwide gross turnover.