Firebrand Training: 5 x Microsoft Learning Partner of the Year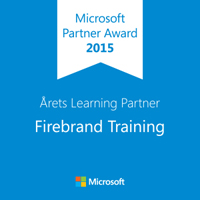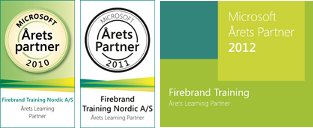 Firebrand Training has been named Learning Partner of the Year by Microsoft Denmark for the fifth time. Criteria for the award takes in to consideration customer satisfaction, growth and skills development. This award is testament to the continued commitment and success of Firebrand Training Nordics - reflecting a company ethos for advancement through education. Firebrand continues to provide new and innovative products including the Firebrand Academy and our expanded Microsoft cloud portfolio incorporating Office365 and Azure. Frank Højgaard, Managing Director at Firebrand Training, says.
"I'm naturally very proud and happy to receive the award on behalf of our great team at Firebrand Training. I am very proud of our employees, which in turn have provided the best and most innovative training and certification product on the market. We are also very happy for the recognition of the Firebrand Academy, which we started last year and has already made a real difference by adding new resources needed in the IT industry."
We are Gazelles 2013 and 2014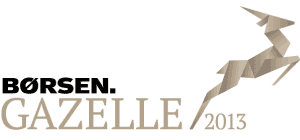 We are very happy and proud that we have been awarded the Gazelle prize in both 2013 and 2014. In 2013 we were the winners of the Sealand Region with an impressive 1430% Growth and so we join the the proud list of growth companies in Denmark's business elite.
We have been awarded because we are: "A company that over the past four years has enjoyed continuous growth in sales and gross profits and have more than doubled revenue and gross profit in the period."
Top 20 IT Training Companies in the World 5 years running!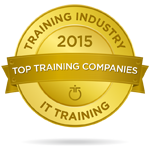 Firebrand Training has been named in the Top 20 IT Training Companies in the World by TrainingIndustry.com every year since 2009! Selection for the Top 20 is based on the following criteria:
Leadership and innovation in IT training
Breadth of IT training and delivery methods offered
Company size and growth potential
Strength of clients
Geographic reach
EC-Council ATC of the Year for 7 years running and Instructor Circle of Excellence 2nd year running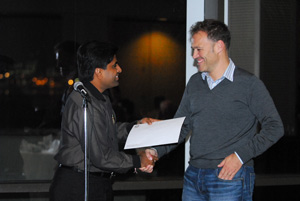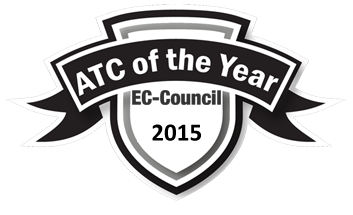 In 2015 Firebrand Training picked up the EC-Council Accredited Training Centre of the Year Award for the seventh consecutive year. Firebrand was selected from EC-Council's Training Partner network which spans the globe with over 700 training centres across 107 countries. In addition to this, we're delighted to have won the Instructors' Circle of Excellence Award for the 2nd year running.
Jay Bavisi, President of EC-Council said: "The annual EC-Council Awards highlight the commitment and achievements of our global partners and trainers that have contributed to the information security community...I congratulate all of the winners for their achievements and dedication to the Information Security industry in their respective region"
(ISC)² Highest Performing Affiliate of the Year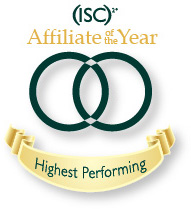 Firebrand Training has again been named "Highest Performing Affiliate of the Year – EMEA" by (ISC)². The major security association helps companies recognise organisations and individuals who are knowledgeable in security through the CISSP, CSSLP and SSCP certifications.
Firebrand Training is an Authorized Provider of (ISC)² certifications. W. Hord Tipton, Executive Director of (ISC)², said: "Thanks to your participation, (ISC)²'s credential programs helped to educate close to 7,000 candidates in 2010. This achievement would be impossible without your help, and for this, I extend my most sincere gratitude...This award represents Firebrand Training as a top achiever for (ISC)² in 2010 in the EMEA region."
Institute of IT Training - Awards for 2009.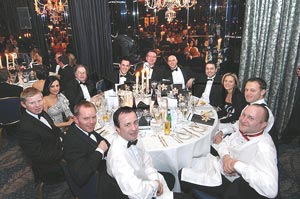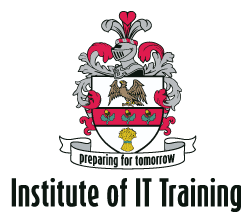 We are proud to announce that Firebrand Training had another successful evening at the Institute of IT Training's annual award ceremony on 5th February 2009.
Firebrand Training picked up Bronze in the prestigious 'Training Company of the Year' category. In recognition of his outstanding achievements our Training Manager Graeme Phillips was awarded Silver in the 'Training Manager of the Year' category. In addition, our exceptional facilities were finalists in the 'Learning Facilities of the Year' category.
The addition of these accolades reinforces our obsessive dedication to quality and customer satisfaction. Our expanding trophy cabinet is a source of pride throughout Firebrand Training and is used as a benchmark for continuous improvement.
Institute of IT Training - Training Company Of The Year 2008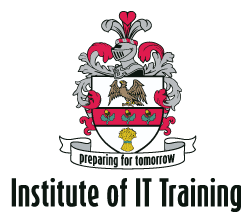 We are delighted to announce that at the Institute of IT Training's annual awards ceremony at the Dorchester Hotel on the 7th February 2008, Firebrand Training won the Gold Award for "Training Company Of The Year" for the third year running. We are the first training provider ever to have won this award twice, yet alone three times.
We additionally won "Learning Centre Of The Year" for the second year in a row.
These accolades from our own industry recognise our passion in striving to give you the very best training experience humanly possible.
Download the Institute of IT Training's annual awards ceremony Book of the Night in PDF format (6Mb)
This is what the judging panel said
"Firebrand Training has made a highly successful transition from being a franchise to a self-contained business while clearly retaining the effectiveness of its business model and maintaining its market presence. This year has been the most significant for the company and while engineering the complete rebrand and rewrite of all its courseware the company has without external investment shown significant profitability and increase in market penetration having supplied training to over half of the FTSE100 companies.

The company is now engaged in an ambitious program of course development and are currently releasing 2-3 courses per month. The holistic accelerated learning model provides a focused business benefit for its clients, including several major companies delivering effective skills and knowledge transfer in a concise time frame. All training is delivered on a residential basis at the company's dedicated facilities in the UK which provide for all the students' needs including an exemplary level of catering and all round care whilst progressing through their selected programs. The management team articulated a very clear strategic vision and through sophisticated reporting metrics employed across a range of data points demonstrated an exemplary level of client satisfaction.
The company's high industry standing is corroborated through independent research gaining excellence awards and vendor partner training status.
The judging panel recognised the company's achievements in going through a significant business change while maintaining its quality and client satisfaction levels and significantly growing its profitability. The company is showing signs of business maturity which should provide a secure foundation for its future within the industry sector and is a deserved winner of this prestigious award."