APMG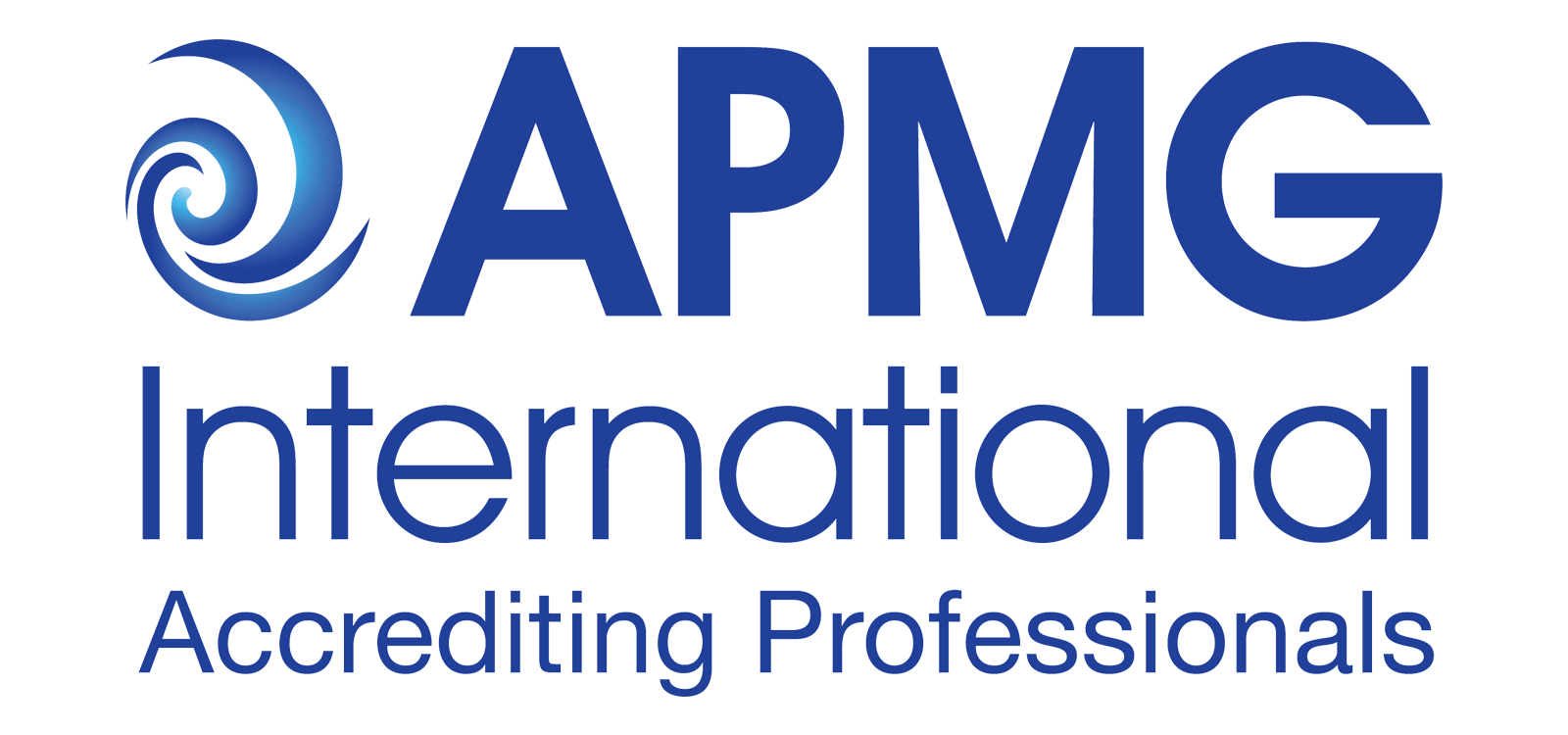 APMG International ist weltweit für seine Zertifizierungsprogramme in den Bereichen Projekt-, Unternehmens- und IT-Management, Cybersicherheit und öffentlich-private Partnerschaften bekannt.
Mit einer APMG-Zertifizierung können Sie und Ihr Unternehmen die Produktivität, Skalierbarkeit und Agilität steigern, indem Sie die neuesten Methoden und Kernkompetenzen nutzen.
Sobald Sie zertifiziert sind, erhalten Sie ein digitales Abzeichen, dass Sie mit Ihrem Online-Netzwerk und in den sozialen Medien teilen können.
Werden Sie APMG zertifiziert
APMG verfügt über ein breit gefächertes Portfolio an Zertifizierungen mit weltweit anerkannten Lösungen in den folgenden Bereichen:
Luft- und Raumfahrt
Geschäftliche und persönliche Effektivität
Veränderung, Risiko und Nutzen
Cyber security
IT-Governance und Dienstleistung
Projekt, Programm und Portfolio
APMG Intensivtraining
Firebrand ist eine APMG akkreditierte Trainingsorganisation - Sie erhalten Zugang zu offiziellen Prüfungen, Kursunterlagen und lernen von zertifizierten Trainern. Durch unseren Intensivkurs erhalten Sie die APMG-Zertifizierung 50 % schneller als bei herkömmlichen Schulungen. Kehren Sie in wenigen Tagen, nicht Wochen, APMG-zertifiziert in Ihr Büro zurück.
Wenn Sie sich für eine Schulung bei Firebrand entscheiden, erhalten Sie alles, was Sie brauchen, um die Zertifizierung in Rekordzeit zu erlangen, darunter:
Offizielle Kursunterlagen, Labore und Übungsprüfungen
Offizielle APMG-Prüfungen
Unterkunft, Mahlzeiten und Snacks (bei Kursen vor Ort)
AgileBA® AgileBA is a registered trademark of Agile Business Consortium Ltd. All rights reserved.
AgilePM® is a registered trademark of Agile Business Consortium Limited. All rights reserved.
Das APMG International Accrediting Professionals Logo ist ein eingetragenes Markenzeichen der APM Group LTD. Die Verwendung dieses Markenzeichens auf dieser Webseite wurde ausschließlich für Marketingzwecke genehmigt.