ISACA Switch To Continuous Testing - How To Schedule Your Exam
ISACA are switching from Window-based Testing to Continuous Testing. Firebrand Training offer a collaboration of the two, to give you the Certification Guarantee you need to become an ISACA professional.
Engaging with nearly half a million professionals across approximately 200 countries, ISACA has spent 50 years developing a reputation as one of the most respected international bodies in IT and Information Systems.

It's most popular certifications, CISA, CISM, CRISC and CGEIT, have become identified as the frontrunners. They consistently feature in Foote Partners' quarterly IT Skills and Certifications Pay Index as some of the most in-demand and highest paying available, and often cited by recruiters as the deciding factor in high-ranking positions.

As of the 17th of June 2019, ISACA are introducing Continuous Testing to the exam process of their certifications. This will mean that you'll have up to 12 months to sit your exam after you have completed your course - rescheduling as many times as you need within your allocated year.
ISACA's History: Window-based Testing
Since awarding its very first professional certifications, ISACA has partnered with computer based testing (CBT) organisation
PSI
, which has grown to host exams for a diverse spread of industries across test centres in 160 countries around the world. 

When registering and paying for the exam of your choice under the current window-based system, you are restricted to sitting the exam within a predetermined period, typically between three and four months. Your exam date, and any dates to which you reschedule it, have to fall inside this time period, or you forfeit your exam fee altogether.
It is important to make note of the fact that ISACA's certifications are not generally aimed at entry level professionals but experienced practitioners - even, as is the case for CGEIT, those working in or aiming for the C-Suite.
Unforeseen circumstances, work-related or otherwise, could therefore be preventing highly skilled and promising candidates from securing an ISACA certification and unlocking their full potential.
This system does however, encourage you to take your
ISACA certification
seriously, thereby making you give the certification the preparation it deserves. It also means you'll be certified faster and start reaping the prospects it has in store for you. 
ISACA's Future: Continuous Testing 

Central to ISACA's ethos is its focus on innovation and adaptation to IT's ever changing landscape, and as such have revised their testing structure to better align it with the pressures of working in the industry.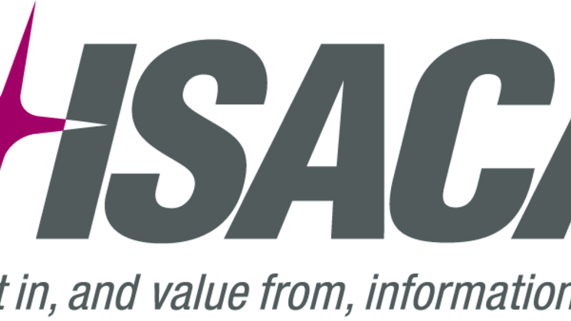 Continuous Testing allows you to reschedule your exam one full year after registering with the course. It is far more flexible and offers a higher probability of achieving your
ISACA certification
. It also means that if anything unexpected were to happen, you'd still be able to accommodate the exam.
As of the 17th June, attaining CISA, CISM, CSX-P, CRISC or CGEIT will be subject to continuous testing. As there will be no predetermined testing windows, you can register, train, revise and take the exam at any point throughout the year, fitting your certification much more naturally around existing commitments or unexpected developments either at work or at home.
How to take your ISACA certification
First, you will need to find your nearest PSI test centre and check its availability for you to sit the exam for your certification, will give you the option to select your
certification(s)
, enter the country in which you want to sit the exam, and provide you with a list of test centres available to you.
For some smaller countries - including the UK - you will have to choose a centre from one list for the entire country, whereas others, like in the USA or Canada,  you have the option to enter your city or zip code to help narrow down the search area.
Once you have clarified the location and availability of your most convenient test centre, you will need to create an ISACA profile. You can then take the plunge and register for your exam, which will kick off your 365-day exam window.
Once you feel ready and prepared to sit the exam itself, you can schedule your time slot by logging into your ISACA account, clicking on the 'myCertifications' tab, selecting your certification of choice, your preferred language, testing location and date. You can pay for your exam as soon as you register, or when you come to scheduling a suitable date and time.
With you exam booked, your only restriction is that rescheduling within 48 hours will require you to forfeit your fee. A major benefit of continuous testing is that you will have an entire year to sit and pass your exam, so if you think there is a risk of you missing your selected time, it is advised to play it safe and reschedule with plenty of notice to avoid losing your fee.
With your exam date in the calendar, it's over to you to prepare, train and revise to maximise your chances of attaining your certifications and securing a place among the most accredited professionals in the IT and informations systems industry.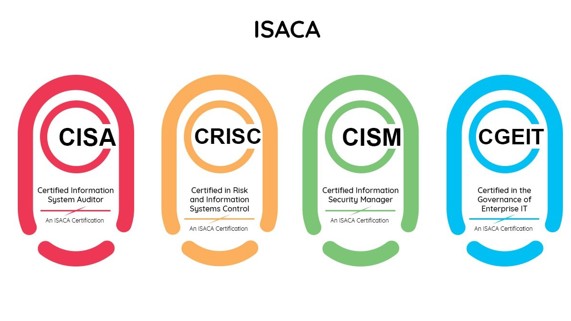 Get certified, fast
Firebrand is a premier ISACA partner for EMEA and the US - no other partner trains as many people for the ISACA certification. 
With Firebrand, you'll gain your certification through an accelerated all-inclusive course. This means you'll be provided with official courseware, curriculum and taught by certified ISACA instructors. It also means you'll be given accommodation during your course, and the exam is included in the payment.
Finally, Firebrand offer a Certification Guarantee - if you do not pass the exam the first time round, you can reschedule it for another time at some point within the year that you have taken the course, free of charge.
This essentially identifies the best qualities of both Window-based Testing and Continuous Testing - and
Firebrand
provides all.