CISA vs CISM - How Do I Choose?
Both ISACA courses, the CISM certification teaches Information Security Programs and the CISA certification teaches you how best to make sure your business is monitored, managed and protected.
The Certified Information Security Manager (CISM) and Certified Information Systems Auditor (CISA) offered by ISACA are both highly regarded Information Security certifications. However, that's where the similarities end. The 2 courses boast largely different content, testing different aspects of information security which lead to different IT careers.

The CISM certification proves your knowledge of Information Security programs and their role within business goals and objectives from a strategic level.


The
CISA certification
demonstrates the auditing knowledge you need to identify vulnerabilities, report on compliance and introduce controls within a business.
What is the CISM?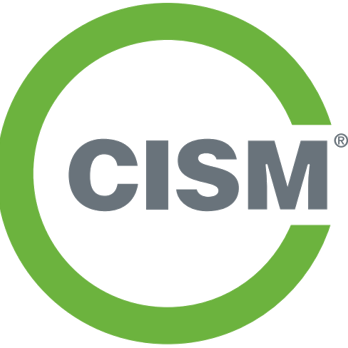 CISM
as a certification was created by independent, non-profit, global association, ISACA, who create IT certifications for the purpose of furthering industry-leading knowledge and practices for information systems.
The certification was designed specifically for Information Security Managers and for professionals who assess, design and manage information security on an enterprise level. CISM validates a professional's skill and knowledge across
4 domains
:
 

Domain 1: Information Security Governance

 

Domain 2: Information Risk Management
Domain 3: Information Security Program Development and Management
Domain 4: Information Security Incident Management

The course focuses more on the management of security processes at a strategic level rather than at a technical level. The CISM certification qualifies you for a range of career paths including IT consultants, Chief Information Offers and Risk Management Professionals, to name a few.
What is the CISA?
The
CISA certification
is globally recognised for IS audit control, assurance and security professionals.
The certification proves a professional's knowledge and ability to assess, control, audit, and perform ongoing monitoring of a business' IT systems. Required skills are reflected in the
5 CISA job practice domains
:
Domain 1: The Process of Auditing Information Systems
Domain 2: Governance and Management of IT
Domain 3: Information Systems Acquisition, Development and Implementation
Domain 4: Information Systems Operations, Maintenance and Service Management
Domain 5: Protection and Information Assets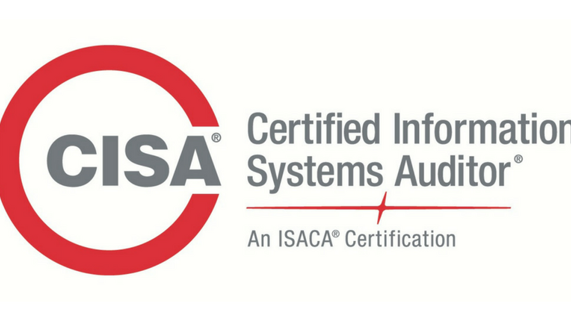 CISA tests your ability to assess vulnerabilities, report compliance and institute controls within a business - there is a massive demand for IS audit professionals who possess this knowledge. There is a search for experts to identify critical issues and customise practices to support trust in and value from information systems.

ISACA say the course is designed for IS Auditors, IT Auditors, IS Consultants, IT Consultants, IS Audit Managers, IT Audit Managers, Security Professionals and Non-IT Auditors.



What are the similarities between CISM and CISA?
Even though they're both Information Security courses, the CISM and CISA certifications provide you with different sets of skills.
The similarities they do share, however, are as follows:
Universal security principles and best practices are covered in both courses
Both have been designed via Job Task Analysis in order to direct professionals on to specific career paths
To become CISM or CISA certified, you must provide verified evidence of a minimum of 5 years in Information Security or Professional Information Systems Auditing/ Control/ Security work experience
Job practice serves as the basis for both exams and the experience requirements to earn the CISM and CISA - job practice consists of task and knowledge statements, organised by domains
Should I do CISM or CISA?
If you're looking to gain the knowledge and skill set to manage and adapt security technology for your business, then CISM is ideal for you. For aspiring Information Security Managers, IS Consultants, IT Consultants and Senior Directors, the certification proves you can develop and manage an Information Security Program.
If you're currently working in or looking to certify in audit, control, monitoring and assessing information technology and business systems, then the right certification for you is CISA. It's designed for Information Security and IT Auditors, Consultants, Audit Managers and non-IT Auditors.
Get certified, fast 
Firebrand Training offer both the
CISM
and
CISA
certifications - both are all-inclusive and accelerated courses with a duration of 4 days. Official courseware, instructors and exams are provided in a distraction-free training centre.
In less than a week, you can boost your career prospects with
Firebrand Training
.