Sales bridge the gap between Firebrand's customers and the accelerated training they need to succeed. Join Firebrand's energetic sales department now and earn your ticket to Quota Club.
Hit your targets and you'll join your colleagues on a seven-day all-expenses paid trip. You may find yourself anywhere across the globe - as long as it's exciting. Previous locations include Cape Town, Las Vegas, Mexico and China.
Ready to earn your ticket to Quota Club? We're always looking to hire brilliant salespeople that match Firebrand's code:
Hungry – You're hungry to close the sale
Open – You're open to embracing new ideas and learning new things
Care – You care about your teams' success as much as your own
Fun – You're the type of person we'd want to take to Mars with us
Sales Executive - Job Description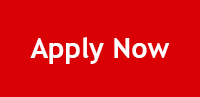 Do you love selling on the phone? Are you confident making 60+ calls a day? Do you have at least two years' experience of B2B selling, closing business against a target?
Earn limitless commission and join an energetic team in central London. If you're hungry to hit your target, you'll earn your ticket to Quota Club – an all-expenses paid trip of a lifetime. This year's destination is Costa Rica.
Benefits include: up to 25 days' holiday, Bupa medical & dental cover, unlimited free accelerated training and one-month paid sabbatical after seven years
What's the role?
Join a £20m tech training business that's trained more than 70,000 students across Europe and the Middle East. We're named in the Top 20 IT Training Companies in the World and work with partners including: Microsoft, Cisco and the British Computer Society.
This is what you'll do:
Call new leads quickly, to discuss and sell accelerated training
Answer questions about the product
Explain product pricing and negotiate deals
Upsell customers to bigger and better packages
Efficiently maintain accurate customer information in the CRM
Who are we looking for?
You're ideal for this role if you:
Have a passion for sales
Have great telephone, customer service and verbal communication skills
Have attention to detail
Have a history of smashing targets
Have patience, self-motivation, high energy and organisation skills
Have a hunger to learn and earn more – sharpening your sales skills and responding to coaching
Are a team player – only positive attitudes accepted!
Live and love the 'Firebrand Code'
Click apply now or email careers@firebrandtraining.com