CCSP or CISSP Certification - Which Is Better?
The CISSP Certification focuses on cyber security. The CCSP Certification teaches you technical ability when it comes to the cloud. Find out which one is best for you.
CISSP and CCSP certifications go hand in hand and often there is confusion between the two. Although both are founded by non-profit organisation, (ISC)², both are IT courses and both concern cyber security, there are several differences between the two that will take you on different career paths.

The following is an in-depth exploration of the two certifications to help you decide which one is best for you.


The CISSP Certification 
Certified Information Systems Security Professional (CISSP) establishes your expertise in designing, implementing and managing a top-tier cyber security program. This certification is aimed at experienced security practitioners - including managers and executives - who are interested in developing their skill-set and advancing their cyber security career.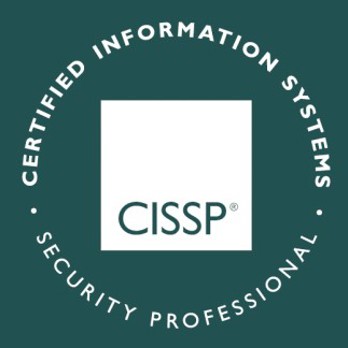 The CISSP has maintained its reputation as the best IT security certification in the world for the last 30 years. It has proven to be the most reliable, and has kept up-to-date in order to stay current in the world's rapidly advancing IT industry.
Examples of jobs that are likely to expect the CISSP include CISO, CIO, Director of Security, IT Director, IT Manager, Security Analyst and Security Manager. The 
average salary
of a professional with a CISSP certification starts at £56,000. 

It is required to have at least 5 years of work experience in at least 2 of the 8 CISSP Common Body of Knowledge domains.

If you want to improve your knowledge across a broad range of security principles and practices and achieve senior roles in information security, then the CISSP certification is ideal for you.



The CCSP certification 
The
Certified Cloud Security Professional (CCSP)
proves your technical ability to design, manage and secure data, applications and infrastructure in the cloud. The CCSP is aimed at IT and cyber security leaders responsible for applying best practices to security architecture, design and applications. If you are a cloud security professional looking to develop and boost your technical skills, then the CCSP is ideal for you.
Internationally respected, the CCSP compliments and builds from the knowledge taught from the CISSP certification. In fact, if you have the CISSP certification, then you are qualified to sit the CCSP exam. Alternatively, professionals must have a minimum of 5 years experience in IT, of which 1 year must be spent dealing with the 6 domains of the
CCSP Common Body of Knowledge
.
CCSP is born from the two prestigious non-profit organisations - (ISC)² and CSA. The benefit of this is that because the certification doesn't have a vendor credential, the information gained from this course can be used across numerous cloud platforms.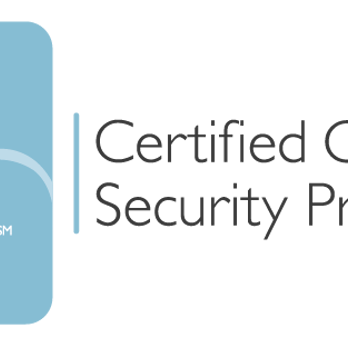 Professionals who are likely to take the CCSP include Enterprise Architects, Security Administrators, Security Consultants, Systems Engineers and Systems Architects. The average salary for somebody with a CCSP is approximately £70,000 per year.



CISSP vs. CCSP - Which one should you choose? 
It would be recommended to commence your cyber security certification journey with the CISSP.


As previously discussed, the CISSP provides a basic knowledge on designing, implementing and managing cyber security programs which is a prerequisite for the CCSP certification. The CCSP builds on CISSP knowledge and uses best practices, policies and procedures established by cloud security experts at (ISC)² to make sure it is the most useful and applicable cloud security certification.
Fundamentally, CCSP is an extension of the CISSP as it covers domains the CISSP doesn't, such as Cloud Data Security, Cloud Platform Infrastructure Security and Cloud Application Security.
If you already have a CISSP and these domains sound relevant to your job or interests then the CCSP is the perfect next step for you.
Get certified, fast 
Firebrand Training offer all-inclusive accelerated courses. This means you'll arrive in a distraction-free environment, have everything provided for you including official courseware and instructors, and leave having done the exam, a fully certified
CISSP
and/or
CCSP
practitioner. 
Stay ahead of the game with Firebrand Training.