Google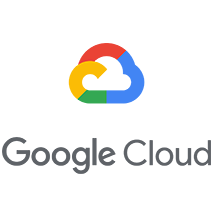 Google is the most recognised search platform in the world; the company itself has become a verb, 'Google it!'
As a provider of IT certifications however, Google Cloud Platform (GCP) was not launched until 2008, years after major competitors had established themselves. This meant they started off as the underdog in the running for best cloud provider.
But it's not taken long for Google Cloud to boost their position as a trusted and reputable IT certifications provider. Several notable businesses have moved over to use Google Cloud Platform, including Spotify, HSBC, Snapchat, EBay and Coca Cola.
The organisation's technical expertise is very intelligent. Google Cloud's industry-leading tools in deep-learning, artificial intelligence, machine-learning, and data analytics, are highly impressive.
Firebrand deliver the Skills Bootcamps through Online Instructor-Led learning, based on our Lecture, Lab and Review methodology. Firebrand take sole delivery of the Skills Bootcamps in Google Cloud Platform provision and will provide the operational infrastructure to recruit learners, deliver training, provide additional support to learners and to access a guaranteed interview with employers who are regularly hiring people with these skills.
| | | |
| --- | --- | --- |
| | | 12 Weeks |