Overview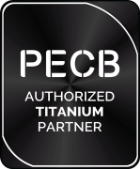 On this accelerated 3 day ISO 29100 Lead Privacy Implementer certification course you'll learn the skills to implement and manage a Privacy Framework based on ISO29100, and the Generally Accepted Privacy principles and guidance from international information commissioners.
Your fastest route to ISO 29100 Lead Privacy Implementer certification
Through accelerated training you'll be ready sit the PECB ISO 29100 Lead Privacy Implementer exam in just 3 days, 40% faster than traditional training. You'll learn how to design, build and lead privacy programs covering critical business processes, ICT systems and services within your organisation. All while following accepted best practice.
By the end of the course you'll be ready to build privacy frameworks which use a common privacy terminology, define actors and their roles in processing personally identifiable information (PII), describe privacy safeguarding considerations and provide references to known privacy principles for information technology. This will help you fulfil a variety of legislations like the General Data Protection Regulation (GDPR) from the European Commission.
You'll be immersed in the course by your expert instructor, covering a range of exciting topics which include:
Implementing a Privacy Framework
Incident management
Privacy Framework measurement and continuous improvement
Treatment of problems and points of concern
You'll cover these using Firebrand's unique Lecture | Lab | Review technique, with officially accredited course materials. On the last day of the course, you will sit the ISO 29100 Lead Privacy Implementer exam from PECB, covered by Firebrand's certification guarantee.
Who is this course aimed at?
This course is ideal for:
Project managers and consultants looking to prepare and support businesses implementing and managing a Privacy Framework
Security auditors looking to understand the process of implementing a Privacy Framework
Experienced IT security professionals involved in front-line support
Privacy Officers, Data Protection Officers, and Compliance professionals involved/responsible for privacy legislation and risk
Information security staff and expert advisors in information tech
Businesses and individuals active where privacy controls are necessary for the processing of PII
Legal practitioners looking to understand the practical aspects of privacy frameworks
Här är 8 skäl varför du ska genomföra din ISO 29100 Privacy Implementer hos Firebrand Training:
Du blir utbildad och certifierad på bara 3 dagar. Hos oss får du din utbildning och certifiering på rekordtid, en certifering du också genomför här på plats som en integrerad del av den intensiva, accelererade utbildningen.
Allt är inkluderat. Ett engångsbelopp täcker alla kursmaterial, examen, boende och mat och erbjuder det mest kostnadseffektiva sättet att erhålla din ISO 29100 Privacy Implementer kurs och certifiering på. Och detta utan några oannonserade ytterligare kostnader.
Du klarar ISO 29100 Privacy Implementer certifieringen första gången eller kan gå om kursen kostnadsfritt. Det är vår garanti. Vi är säkra på att du kommer klara din certifiering första gången. Men skulle du mot förmodan inte göra det kan du inom ett år komma tillbaks, delta i hela kursen igen, och bara betala för eventuella övernattningar och din examen. Allt annat är gratis.
Du lär dig mer.Traditionella utbildningsdagar pågår kl. 09.00-16.00 med långa lunch- och fikapauser. Hos Firebrand Training får du minst 12 timmars effektiv och fokuserad kvalitetsutbildning varje dag tillsammans med din instruktör, utan vare sig privata eller arbetsrelaterade störande moment.
Du lär dig ISO 29100 Privacy Implementer snabbare. Vi kombinerar de tre inlärningsmetoderna (Presentation|Övning|Diskussion) så att vi därigenom genomför kursen på ett sätt som säkerställer att du lär dig snabbare och lättare.
Du är i säkra händer.Vi har utbildat och certifierat 107.230 personer, vi är auktoriserad partner med alla de stora namnen i branschen och har dessutom vunnit åtskilliga utmärkelser med bland annat "Årets Learning Partner 2010, 2011, 2012, 2013 och 2015" från Microsoft Danmark och Gazelle priset 2013 - 1. plats för region Själland i Danmark med en tillväxt om 1.430% sedan 2009.
Du lär dig inte bara teorin. Vi har vidareutvecklat ISO 29100 Privacy Implementerkursen med fler praktiska övningar som ger dig det extra du behöver för att kunna lösa praktiska problemställningar och klara din certifiering.
Du lär dig från de bästa. Våra instruktörer är de bästa i branschen och erbjuder en helt unik blandning av kunskap, praktisk erfarenhet och passion för att lära ut.