Overview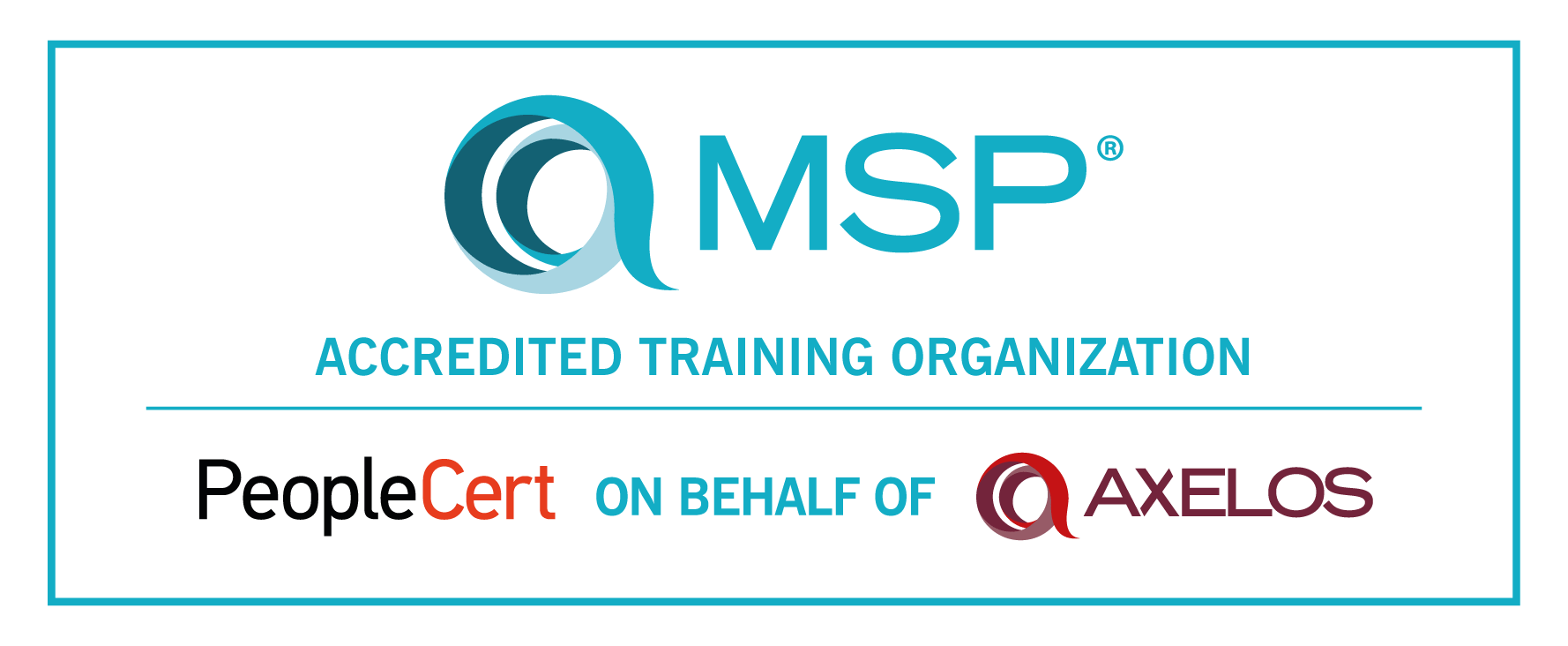 Once you've completed this 2-day accelerated MSP® Advanced Practitioner course, you'll be capable of leading and applying the MSP guidance in a complex programme within an environment that uses MSP.
Programme Management provides the framework for implementing business strategies and initiatives, or large-scale change, where there is a "vision" of the programme's outcome - a transformed organisation for example. Programmes Management helps to organise, manage, accommodate and control these changes so that the eventual outcome meets the objectives set by the business strategy.
Some of the topics you'll cover include:
Introduction to Programme Management
Vision
Leadership and stakeholder engagement
Blueprint design and delivery
Benefits management
Risk and issue management
Quality and assurance management
Planning and control
You'll also benefit from industry expert instructors that will make use of their rich experience to enhance your understanding of the course material.
On this course, you'll sit the MSP Advanced Practitioner exam on site. This is covered by your Certification Guarantee.
The advanced practitioner certification is designed for those across a variety of roles including: Programme managers, those appointed to lead a portfolio or programme support functions, BCMs and other programme support and management professionals.
MSP®, the MSP® Accredited Training Organization logo, the MSP® Accredited Examination Organization, and the Swirl logo™ are a registered trade marks of AXELOS Limited, used under permission of AXELOS Limited. All rights reserved.
Thynk ATO of AXELOS Limited offers the MSP® Advanced Practitioner course on this page. The MSP® is a registered trade mark of AXELOS Limited. All rights reserved.
Här är 8 skäl varför du ska genomföra din MSP Advanced Practitioner hos Firebrand Training:
Du blir utbildad och certifierad på bara 2 dagar. Hos oss får du din utbildning och certifiering på rekordtid, en certifering du också genomför här på plats som en integrerad del av den intensiva, accelererade utbildningen.
Allt är inkluderat. Ett engångsbelopp täcker alla kursmaterial, examen, boende och mat och erbjuder det mest kostnadseffektiva sättet att erhålla din MSP Advanced Practitioner kurs och certifiering på. Och detta utan några oannonserade ytterligare kostnader.
Du klarar MSP Advanced Practitioner certifieringen första gången eller kan gå om kursen kostnadsfritt. Det är vår garanti. Vi är säkra på att du kommer klara din certifiering första gången. Men skulle du mot förmodan inte göra det kan du inom ett år komma tillbaks, delta i hela kursen igen, och bara betala för eventuella övernattningar och din examen. Allt annat är gratis.
Du lär dig mer.Traditionella utbildningsdagar pågår kl. 09.00-16.00 med långa lunch- och fikapauser. Hos Firebrand Training får du minst 12 timmars effektiv och fokuserad kvalitetsutbildning varje dag tillsammans med din instruktör, utan vare sig privata eller arbetsrelaterade störande moment.
Du lär dig MSP Advanced Practitioner snabbare. Vi kombinerar de tre inlärningsmetoderna (Presentation|Övning|Diskussion) så att vi därigenom genomför kursen på ett sätt som säkerställer att du lär dig snabbare och lättare.
Du är i säkra händer.Vi har utbildat och certifierat 77.522 personer, vi är auktoriserad partner med alla de stora namnen i branschen och har dessutom vunnit åtskilliga utmärkelser med bland annat "Årets Learning Partner 2010, 2011, 2012, 2013 och 2015" från Microsoft Danmark och Gazelle priset 2013 - 1. plats för region Själland i Danmark med en tillväxt om 1.430% sedan 2009.
Du lär dig inte bara teorin. Vi har vidareutvecklat MSP Advanced Practitionerkursen med fler praktiska övningar som ger dig det extra du behöver för att kunna lösa praktiska problemställningar och klara din certifiering.
Du lär dig från de bästa. Våra instruktörer är de bästa i branschen och erbjuder en helt unik blandning av kunskap, praktisk erfarenhet och passion för att lära ut.