Overview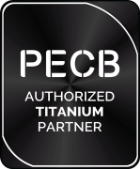 On this 3-day accelerated Lead Cybersecurity Manager course, you'll learn the skills needed to implement and manage a cyber security program based on the ISO/IEC 27032 and NIST Cybersecurity Framework.
Once you've completed this course, you'll have a well-developed understanding of cyber security and the relationship between cyber security and other types of security.
Once you've completed the course, you'll have a well-developed understanding of:
The components and operations of a cyber security program in conformance with ISO/IEC 27032 and NIST Cybersecurity Framework
The goals, content and correlation between ISO/IEC 27032 and NIST Cybersecurity Framework as well as with other standards and frameworks
The concepts, approaches, standards, methods and techniques to set-up, implement and effectively manage a cyber security program in an enterprise
How to expertly advise an organisation about best practices for managing cyber security
How to strengthen personal skills that are necessary for the establishment and maintenance of a cyber security program
Firebrand's unique Lecture | Lab | Review approach to teaching means you'll benefit from both theoretical knowledge as well as practical, hands-on skills. This will accelerate your learning and ensure that you develop real-world skills that you can immediately apply when you return to work.
On this course, you'll be prepared for and sit the PECB Certified ISO/IEC 27032 Lead Cybersecurity Manager exam. This is covered by your Certification Guarantee.
This course is aimed at cyber security professionals, information security experts, project managers and technical experts looking to manage and prepare cyber security functions and any professionals responsible for the development of a cyber security program.
Her er 8 grunner til hvorfor du skal gjennomføre ditt ISO 27032 hos Firebrand Training:
Du blir utdannet og sertifisert på bare 3 dager. Hos oss får du din utdanning og sertifisering på rekordtid, en sertifisering du også gjennomfører der og da som en integrert del av den intensive, akselererte utdanningen.
Alt er inkludert. Et engangsbeløp dekker alt kursmaterial, eksamen, kost og losji og tilbyr den mest kostnadseffektive måten å gjennomføre ditt ISO 27032 kurs og sertifisering på. Og dette uten noen uannonserte ytterligere kostnader.
Du klarer sertifiseringen første gangen eller kan gå kurset om igjen kostnadsfritt. Det er vår garanti. Vi er sikre på at du vil klare din ISO 27032 sertifisering første gangen. Men skulle du mot formodning ikke gjøre det kan du innen et år komme tilbake og kun betale for eventuelle overnattinger og din eksamen. Alt annet er gratis.
Du lærer deg mer.Tradisjonelle utdanningsdager varer fra kl. 09.00 til 16.00 med lange lunsj- og kaffepauser. Hos Firebrand Training får du minst 12 timers effektiv og fokusert kvalitetsutdanning hver dag sammen med din instruktør, uten private eller arbeidsrelaterte, forstyrrende momenter.
Du lærer deg ISO 27032 raskere. Vi kombinerer de tre innlæringsmetodene (Presentasjon |Øving| Diskusjon) slik at vi gjennomfører kurset på en måte som sikrer at du lærer deg raskere og lettere.
Du er i sikre hender.Vi har utdannet og sertifisert 107.230 personer, vi er partner med alle de store navn i bransjen og vi har vunnet atskillige utmerkelser, bla. a. "Årets Learning Partner 2010, 2011, 2012, 2013 og 2015" fra Microsoft Danmark og med en vekst på 1430 % siden 2009 er vi årets Gazelle prisvinner på Sjælland, Danmark.
Du lærer deg ikke bare teorien. Vi har videreutviklet ISO 27032 kursen og tilbyr flere praktiske øvelser og sikrer på den måten, at du kan bruke dine ferdigheter for å løse daglige praktiske problemstillinger.
Du lærer av de beste. Våre instruktører på ISO 27032 er de beste i bransjen og tilbyr en helt unik blanding av kunnskap, praktisk erfaring og pasjon for å lære bort.