Huawei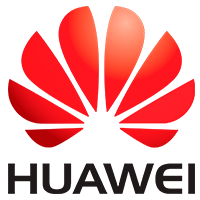 In just over 30 years, Huawei has become one of the most reputable providers of telecommunications equipment, and global seller of consumer electronics.
Founded in China, Huawei has grown to employ almost 200,000 people and has achieved an annual revenue of over $120 billion as of the end of 2019.
Get Huawei certified
In 2012, Huawei overtook Ericsson as the largest telecommunications-equipment manufacturer in the world, and in 2018 they took Apple's crown as second-largest manufacturer of smartphones in the world - close first being Samsung.
Huawei now offers a broad range of courses where you can get certified in their software and hardware.
The certification program validates your skills and helps employers build agile teams, strengthening operational efficiency and productivity.
With Huawei's rapid growth, employers are seeking certified IT practitioners - don't fall behind the crowd, get certified fast.
Accelerated training In-class or Online
Firebrand offer both classroom-based and online Huawei training courses, including everything you need to get certified in record time:
Official courseware, labs, practice exams and certification exam
Certified Huawei instructors
Accommodation, meals and snacks (for residential courses)
You'll sit your exam on-site at the end of your course, and be ready to return to the office in a Huawei expert in a matter of days.