Overview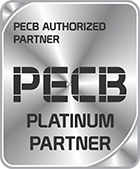 Become a Certified Data Protection Officer in just 3 days with accelerated data protection officer training from Firebrand. Get your Data Protection Officer qualification at twice the speed and sit the official PECB Certified Data Protection Officer Exam onsite at the Firebrand Training Centre.
On this Certified Data Protection Officer course, you'll cover the fundamentals of GDPR. You'll then learn how to build, maintain and operate a compliance programme to fulfill the requirements of GDPR and other regulatory requirements for your organisation. You'll also examine the tasks performed by a Data Protection Officer and other members of the organisation to ensure compliance in an efficient manner over time.
Learn how to adapt your organisation to become GDPR-compliant and implement privacy policies, procedures, working instructions, consent forms and data protection impact assessments.
Key learning objectives for your accelerated Data Protection Officer training are:
Building your knowledge of personal data protection history in Europe
Developing an in-depth knowledge of approaches and concepts required in effective alignment with GDPR
Understanding the new requirements brought by the GDPR for EU and non-EU organisations and when to implement them
Learning the skills to support an organisation in implementation and assessment of these new requirements
Learning how you manage a team implementing the GDPR
Developing the knowledge and skills required to advise your organisation in managing personal data
Gaining analysis and decision making expertise in the context of personal data protection
With this accelerated data protection officer training, you'll prepare for and sit the official PECB Certified Data Protection Officer Exam. This is covered by your Certification Guarantee.
This accelerated Data Protection Officer course is ideal for:
Data Protection Officers or those involved in data protection and data privacy
Members of information security, incident management or business continuity teams
Expert advisors in personal data security
Technical or compliance experts preparing for a Data Protection Officer role
GDPR applies to organisations within the EU, as well as all those that handle personal data of EU citizens. If your organisation's core activities require regular and systematic monitoring of individuals on a large scale - like tracking an individual's behaviour on the internet - you must appoint a Data Protection Officer.
Cut the risk of prosecution in the event of a data breach - breaches of EU regulations by multinationals could result in fines of £20 million or 4% of worldwide gross turnover.
Her er 8 grunner til hvorfor du skal gjennomføre ditt Data Protection Officer hos Firebrand Training:
Du blir utdannet og sertifisert på bare 3 dager. Hos oss får du din utdanning og sertifisering på rekordtid, en sertifisering du også gjennomfører der og da som en integrert del av den intensive, akselererte utdanningen.
Alt er inkludert. Et engangsbeløp dekker alt kursmaterial, eksamen, kost og losji og tilbyr den mest kostnadseffektive måten å gjennomføre ditt Data Protection Officer kurs og sertifisering på. Og dette uten noen uannonserte ytterligere kostnader.
Du klarer sertifiseringen første gangen eller kan gå kurset om igjen kostnadsfritt. Det er vår garanti. Vi er sikre på at du vil klare din Data Protection Officer sertifisering første gangen. Men skulle du mot formodning ikke gjøre det kan du innen et år komme tilbake og kun betale for eventuelle overnattinger og din eksamen. Alt annet er gratis.
Du lærer deg mer.Tradisjonelle utdanningsdager varer fra kl. 09.00 til 16.00 med lange lunsj- og kaffepauser. Hos Firebrand Training får du minst 12 timers effektiv og fokusert kvalitetsutdanning hver dag sammen med din instruktør, uten private eller arbeidsrelaterte, forstyrrende momenter.
Du lærer deg Data Protection Officer raskere. Vi kombinerer de tre innlæringsmetodene (Presentasjon |Øving| Diskusjon) slik at vi gjennomfører kurset på en måte som sikrer at du lærer deg raskere og lettere.
Du er i sikre hender.Vi har utdannet og sertifisert 108.243 personer, vi er partner med alle de store navn i bransjen og vi har vunnet atskillige utmerkelser, bla. a. "Årets Learning Partner 2010, 2011, 2012, 2013 og 2015" fra Microsoft Danmark og med en vekst på 1430 % siden 2009 er vi årets Gazelle prisvinner på Sjælland, Danmark.
Du lærer deg ikke bare teorien. Vi har videreutviklet Data Protection Officer kursen og tilbyr flere praktiske øvelser og sikrer på den måten, at du kan bruke dine ferdigheter for å løse daglige praktiske problemstillinger.
Du lærer av de beste. Våre instruktører på Data Protection Officer er de beste i bransjen og tilbyr en helt unik blanding av kunnskap, praktisk erfaring og pasjon for å lære bort.