ISC2 Courses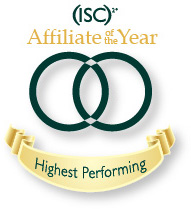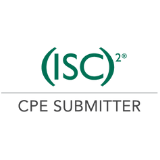 ISC2, formerly known as (ISC)²,is an international, non-profit membership association for information security leaders. Through a set of globally recognised certifications, ISC2 enable professionals to prove their security skills at the highest level in the technology industry.
Get ISC2-certified, fast
At Firebrand, we are an Official Training Partner (OTP) of ISC2 certifications and an Official ISC2 Continuing Professional Education (CPE) Credits Partner. In 2018, we were honoured with the 'ISC2 Official Training Provider Recognition Award 2018' at Infosec Europe. This award recognises our accelerated training across the ISC2 portfolio, including the industry-leading CISSP, CCSP and SSCP.
ISC2's Head of Business & Market Development EMEA, said: "The Recognition Award is richly deserved, and we look forward to furthering our partnership over the coming years."
At Firebrand, every accelerated ISC2 course is official, all-inclusive, and residential. Delegates can sit the exam at the end of the course and return to work certified in just days, not months.
ISC2 courses we offer:
Join ISC2
Become an ISC2 member for access to a wide range of valuable benefits and resources, including being connected to a global network of 500,000+ certified professionals, security conference discounts and free events and access to industry-leading research such as the ISC2 Journal and Global Information Security Workforce Study.
To become a member, you'll need to earn one of ISC2's gold standard certifications. To find out more, don't hesitate to contact us.