Overview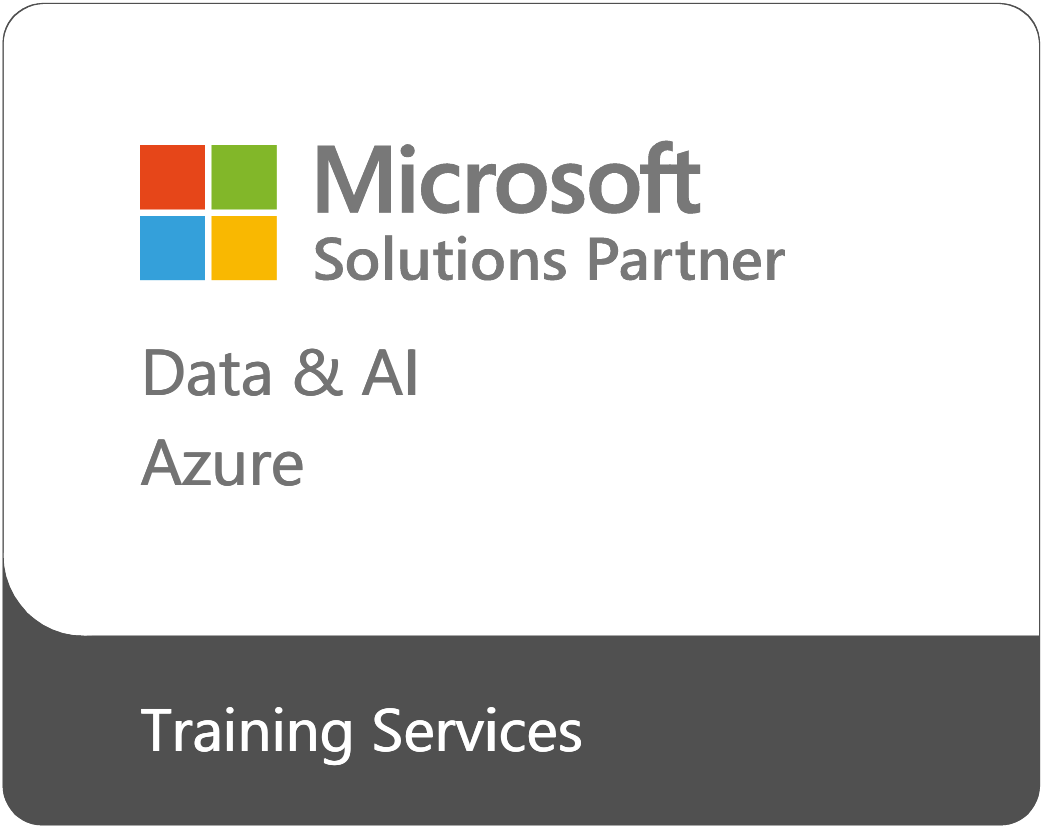 At Firebrand, we were awarded the Microsoft Solutions Partner for Data & AI (Azure) badge in recognition of our expertise in delivering quality solutions in this specialised business area.
On this accelerated Microsoft Certified: Azure Cosmos DB Developer Specialty course, you'll learn how to design and implement data models and data distribution, load data into an Azure Cosmos DB database, and optimise and maintain the solution.
In just 3 days, you'll build knowledge on designing, implementing and monitoring solutions that consider security, availability, resilience, and performance requirements. You'll also learn to:
Create applications using the SQL API and SDK for Azure Cosmos DB
Write efficient queries, create indexing policies, manage and provisioned resources, and perform common operations with the SDK
Interpret JSON, read C# or Java code, and use PowerShell
At the end of this course, you'll sit Exam DP-420: Designing and Implementing Cloud-Native Applications Using Microsoft Azure Cosmos DB and achieve your certification. As a Microsoft Gold Partner for Learning and through Firebrand's Lecture | Lab | Review methodology, you'll get access to Microsoft Official Curriculum (MOCs), learn from Microsoft Certified Trainers (MCTs), and train in a distraction-free environment.
Zeven redenen waarom jij voor jouw cursus voor Firebrand kiest:
Jij zal in slechts 3 dagen gecertificeerd zijn. Doordat onze cursussen residentieel zijn kunnen wij langere lesdagen aanbieden en zal je tijdens je verblijf volledig gefocust zijn op jouw cursus
Onze cursus is all-inclusive. Cursusmaterialen, accommodatie en maaltijden zijn inbegrepen.
Slaag de eerste keer voor of train gratis opnieuw.Op basis van onze certificeringsgarantie kun je voor het geval je de eerste keer niet slaagt binnen een jaar terugkomen en opnieuw trainen. Je betaalt dan alleen voor accommodatie en examens. De andere kosten zijn inbegrepen.
Je zal meer over leren. Waar opleidingen elders doorgaans van 9:00 tot 17:00 duren, kan je bij Firebrand Training rekenen op 12 uur training per dag!
Je zal sneller beheersen. Doordat onze cursussen residentieel zijn word je in korte tijd ondergedompeld in de theorie. Hierdoor zal je volledig gefocust zijn op de cursus en zal je sneller de theorie en praktijk beheersen.
Je zal voor studeren bij de beste training provider. Firebrand heeft het Q-For kwaliteitlabel, waarmee onze standaarden en professionaliteit op het gebied van training erkend worden. We hebben inmiddels 134561 professionals getraind en gecertificeerd!
Je gaat meer doen dan alleen de cursusstof van bestuderen. We maken gebruik van laboratoria, case-studies en oefentests, om ervoor te zorgen dat jij jouw nieuwe kennis direct in jouw werkomgeving kan toepassen.