Overview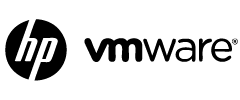 We deliver this VMware training in cooperation with HP Education Services, a VMware Authorized Training Center (VATC)
Get VMware VCP5-DCV certified in just five days. In partnership with HP Education Services as a global VATC, Firebrand has combined VMware Install, Configure, Manage with advanced scalability and performance monitoring tasks and skills needed for configuring highly available and scalable vSphere environments.
You'll also sit the official VMware VCP5-DCV exam which is covered by the Firebrand Certification Guarantee.
What will I learn?
You'll learn advanced vSphere5.5 features from the Optimize & Scale course not included on the basic VMware Install, Configure, Manage course. Get 12 more hands-on labs, 5 extra modules, 11 additional features and a minimum of 10 hours added learning time. You'll have more time with our official VMware instructor and take a deeper dive into feature details. Cut your organisation's server sprawl and boost the efficiency of your existing resources.
The VMware® vSphere 5.5 course covers everything from design, installation, configuration to performance monitoring and best practices. In just five days, you'll become an expert in virtualisation with hands-on experience to configure a scalable virtual infrastructure. You'll also learn about:
Configuring and controlling ESXi storage
Creating, configuring, migrating, managing and monitoring virtual machines and applications
Controlling VMware Infrastructure
Using vCenter Server to monitor resource usage
The implementation of VMware vSphere High Availability and VMware vSphere Fault Tolerance (FT)
Using host profiles to control the ESXi Configuration Compliance
Using VMware vSphere ESXi Image Builder CLI to create ESXi Images
Using VMware vSphere Auto Deploy to deploy ESXi hosts
Use of profile-specific storage and VMware vSphere Storage DRS to scale space
Using the VMware vSphere Update Manager to apply ESXi patches
Using the VMware vSphere Management Assistant (vMA) to control vSphere
Provisioning ESXi, vCenter Server, and VMware vCenter Server Appliance
This official VMware vSphere training program is based on VMware ESXi 5.5 and VMware vCenter Server 5.5