Overview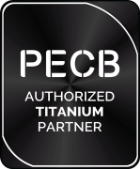 Get the skills needed to support your organisation in implementing and managing an IT Service Management System (ITSMS), based on ISO/IEC 20000-1:2005.
In three days, you'll learn the fundamental Information Technology Service principles, concepts and best practices. You'll also learn how to plan, implement and evaluate an ITSMS, based on ISO 20000
Maybe you're preparing for an ISO 20000-1 certification audit? If so, this course will teach you how to achieve that accreditation.
How to become a Lead Implementer faster than anywhere else
The ISO 20000 Lead Implementer is a PECB (Professional Evaluation and Certification Board) official course. It's 40% faster than traditional training, and has been developed in-line with:
ISO 10006: Quality management systems - Guidelines for quality management in projects
ISO 20000-2: Guidelines for the implementation of an ITSMS
ITIL
You'll get one year's free membership of PECB (Professional Evaluation and Certification Board) - which usually costs around £250. You can also apply for the following certifications, depending on your level of experience:
Certified ISO/IEC 20000 Provisional Implementer
Certified ISO/IEC 20000 Implementer
Certified ISO/IEC 20000 Lead Implementer
Four reasons why you should sit your ISO 20000 course with Firebrand Training
You'll be ISO 20000 trained and certified faster. Learn more on this 3-day accelerated course. You'll get at least 12 hours a day of quality learning time in a distraction-free environment
Your ISO 20000 course is all-inclusive. One simple price covers all course materials, exams, accommodation and meals – so you can focus on learning
Pass ISO 20000 first time or train again for free. Your expert instructor will deliver our unique accelerated learning methods, allowing you to learn faster and be in the best possible position to pass first time. In the unlikely event that you don't, it's covered by your Certification Guarantee
Study ISO 20000 with an award-winning training provider. We've won the Learning and Performance Institute's "Training Company of the Year" three times. Firebrand is your fastest way to learn, with 114.207 students saving more than one million hours since 2001