Linux Certification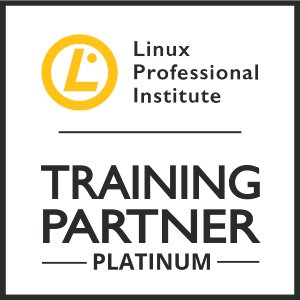 The Linux Professional Institute Certification (LPIC) program is designed to prove your skills across the Linux operating system. If you're an IT professional that wants to boost their career by verifying their Linux and open source skills, why wait?
The LPI Linux certifications are designed by a community of Linux professionals, training providers and vendors to create a high-quality, distribution-neutral qualification.
Accelerated Linux certification
Every Linux course is fast and all-inclusive – you'll even sit your official exam just steps away from your classroom. Get certified in just days - not months - on these acclerated Linux courses.
| | | | |
| --- | --- | --- | --- |
| | | 7 Days | |
| | | 6 Days | |
| | | 2 Days | |
| | | 1 Day | |
| | | 1 Day | |
| | | 3 Days | |
| | | 6 Days | |
Which LPI certification is best for you?
LPIC-1 Junior Level Linux Certification
As an LPIC-1 certified professional, you'll be able to work at the Linux command line and perform basic maintenance tasks, such as:
Help out users
Add users to a larger system
Backup & restore
Shutdown & reboot
You'll also be able to install and configure workstations and connect them to a LAN, or to the Internet.
LPIC-2 Advanced Level Linux Certification
In order to get your LPIC-2 certification, you have to have an active LPIC-1 cert. After completing this Linux course, you'll be able to administer a small to medium-sized site, supervise assistants and advise management.
You'll also be able to: plan, implement, maintain, secure and troubleshoot a small mixed network.
LPIC-3 Senior Level Linux Certification
LPIC-3 is the highest level of LPI certifications. If you are working with Linux at an enterprise level, this cert is designed for you. To obtain this certification, you must have an active LPIC-2 qualification.
The LPIC-3 program has been developed in collaboration with hundreds of Linux professionals and with input from some of the world's leading technology organisations.
Whether you're a junior, an advanced or a senior level Linux professional you'll find a certification that suits your needs – pick from the list of Linux courses on the top.