Overview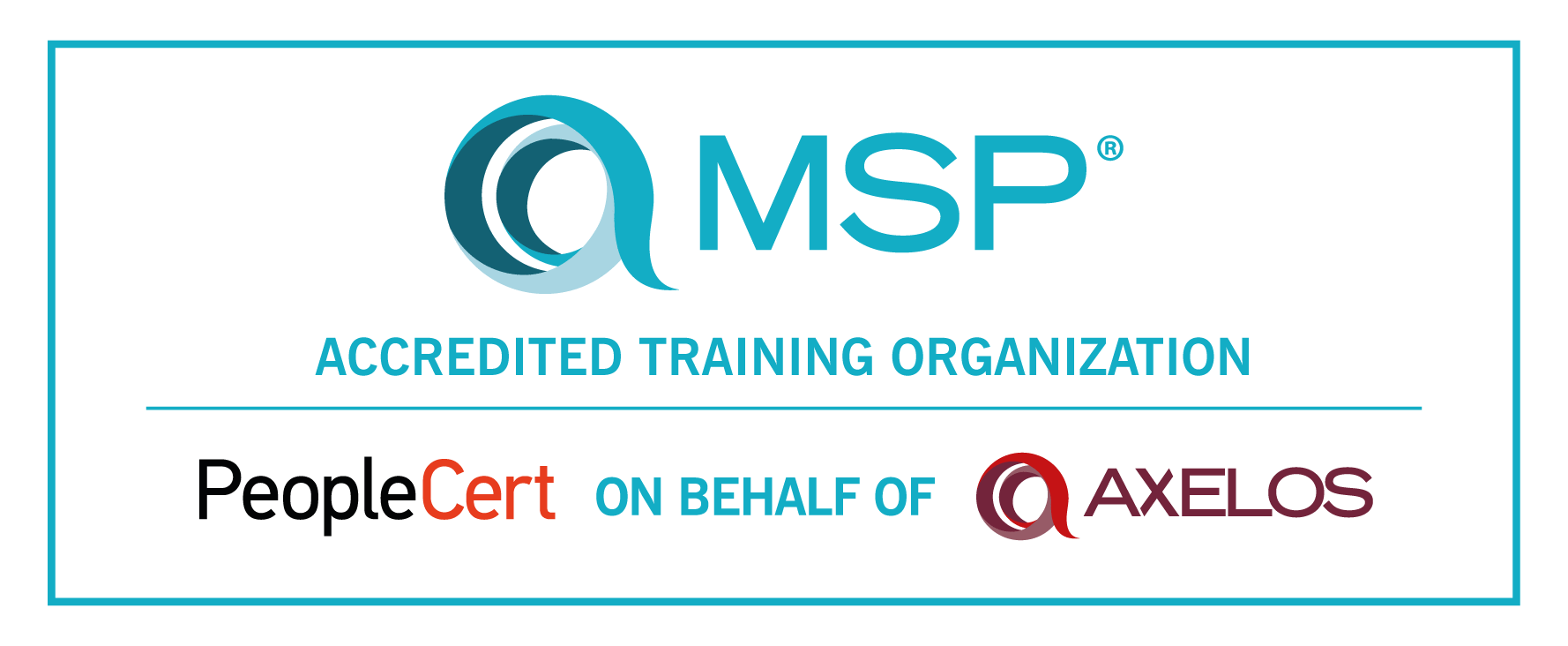 Once you've completed this 2-day accelerated MSP® Advanced Practitioner course, you'll be capable of leading and applying the MSP guidance in a complex programme within an environment that uses MSP.
Programme Management provides the framework for implementing business strategies and initiatives, or large-scale change, where there is a "vision" of the programme's outcome - a transformed organisation for example. Programmes Management helps to organise, manage, accommodate and control these changes so that the eventual outcome meets the objectives set by the business strategy.
Some of the topics you'll cover include:
Introduction to Programme Management
Vision
Leadership and stakeholder engagement
Blueprint design and delivery
Benefits management
Risk and issue management
Quality and assurance management
Planning and control
You'll also benefit from industry expert instructors that will make use of their rich experience to enhance your understanding of the course material.
On this course, you'll sit the MSP Advanced Practitioner exam on site. This is covered by your Certification Guarantee.
The advanced practitioner certification is designed for those across a variety of roles including: Programme managers, those appointed to lead a portfolio or programme support functions, BCMs and other programme support and management professionals.
MSP®, the MSP® Accredited Training Organization logo, the MSP® Accredited Examination Organization, and the Swirl logo™ are a registered trade marks of AXELOS Limited, used under permission of AXELOS Limited. All rights reserved.
Thynk ATO of AXELOS Limited offers the MSP® Advanced Practitioner course on this page. The MSP® is a registered trade mark of AXELOS Limited. All rights reserved.
Seven reasons why you should sit your course with Firebrand Training
Two options of training. Choose between residential classroom-based, or online MSP Advanced Practitioner courses
You'll be MSP Advanced Practitioner certified in just 2 days. With us, you'll be MSP Advanced Practitioner trained in record time
Our MSP Advanced Practitioner course is all-inclusive. A one-off fee covers all course materials, exams, accommodation and meals. No hidden extras
Pass MSP Advanced Practitioner first time or train again for free. This is our guarantee. We're confident you'll pass your course first time. But if not, come back within a year and only pay for accommodation, exams and incidental costs
You'll learn more. A day with a traditional training provider generally runs from 9am – 5pm, with a nice long break for lunch. With Firebrand Training you'll get at least 12 hours/day quality learning time, with your instructor
You'll learn MSP Advanced Practitioner faster. Chances are, you'll have a different learning style to those around you. We combine visual, auditory and tactile styles to deliver the material in a way that ensures you will learn faster and more easily
You'll be studying MSP Advanced Practitioner with the best. We've been named in Training Industry's "Top 20 IT Training Companies of the Year" every year since 2010. As well as winning many more awards, we've trained and certified 101592 professionals, and we're partners with all of the big names in the business