Firebrand's Customer Service department have ensured that 113776 students are able to make the most of their accelerated training.
Hungry – Be successful, hit your targets and get better at what you do
Open – You're open to new ideas and change
Care – We care about what we do and act with honesty and integrity
Fun – Work should be fun, fulfilling and exciting
Click apply now or email careers@firebrandtraining.com
Customer Service/Credit Control Administrator - Job Description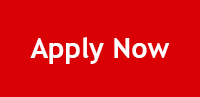 Join a £20m tech training business that's trained 113776 students across Europe and the Middle East. We're named in the Top 20 IT Training Companies in the World and work with partners including: Microsoft, Cisco and the British Computer Society.
The position is based in our modern office near Oxford Circus. There is a strong team atmosphere which we would expect the new starter to become a part of.
What's the role?
The overall purpose of the role is to support our Sales Team in their day-to-day activities; making sure customer and sales information is correctly entered and processed in our Customer Relationship System (following the appropriate processes etc.).
The role will also act as general administrative support for the Sales Team, e.g. ensuring that course fees are collected within tight deadlines specified, assisting our customers in ensuring that they have the correct information to allow them to succeed with their training etc.
Key Responsibilities include:
Assisting our Sales Team with Administration tasks
Ensuring our CRM system is updated with the relevant information
Answering general Customer Service enquiries via phone/email
Raising invoices/credit notes
Chasing payment details and payments within strict deadlines
Sending enrolment emails/follow-up calls to ensure information is received and understood
Liaising and working closely together with our Operations Team at our UK Training Centre
Who are we looking for?
Skills and background required:
Experience in an office-based customer support and administration
Buckets of initiative and a willingness to get involved in a wide variety of tasks
Excellent verbal and written English communications skills
Great interpersonal and client relationship skills
Time management, organisation and planning skills
Attention to detail in reporting and administration
Tenacious at working within deadlines
Process driven
Strong team player
Motivated and out-going individual
Self-starter with high energy and strong commitment
Must be moderately IT literate with experience using a CRM and Accounts system
Live and love the 'Firebrand Code'
Click apply now or email careers@firebrandtraining.com