Overview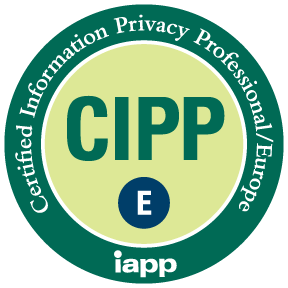 On this accelerated 2-day CIPP/E course, you'll be certified in the global gold standard for European Data Protection - known as the Information Privacy Professional/Europe (CIPP/E).
The CIPP/E programme (also known as the CIPP certification), developed by the International Association of Privacy Professionals (IAPP), will grow your understanding of pan-European and national data protection laws. This official CIPP/E training will teach you key data protection terminology and important concepts concerning the protection of personal data and trans-border data flows.
With the General Data Protection Regulation (GDPR) in effect as of May 2018, it's imperative you have a knowledgeable Data Protection Officer (DPO) capable of monitoring compliance, managing internal data protection activities, training data staff and more. Achieving the CIPP/E validates this knowledge and guarantees a wealth of understanding of GDPR.
This course is aimed at:
Data Protection Officers and Lawyers
Records Managers
Information and Compliance Officers
Human Resource Officers
Auditors
Security Managers
Information Managers
Anyone involved with data protection processes and programmes
On this course, you'll be prepared for and sit the IAPP Certified Privacy Professional - Europe (CIPP/E) exam, which is covered by your Certification Guarantee.
This course is also ISO/IAS accredited, with the certification holding accreditation under ISO 17024:2012.
Alternatively, save hundreds by combining both the CIPP/E and CIPM courses on the accelerated Certified Information Privacy Professional - Europe & Certified Information Privacy Manager course.
Residential or Online CIPP course
Firebrand offers both a classroom-based and Certified Information Privacy Professional online course, including everything you need to get certified in record time:
Official courseware, labs and practice exams
Information Privacy Professional certification exam
Accommodation, meals and snacks (for residential courses)
Both are delivered through our tried and tested Lecture | Lab | Review methodology. In this day and age, you get to choose the best one for your needs, and get your certification faster than anywhere else.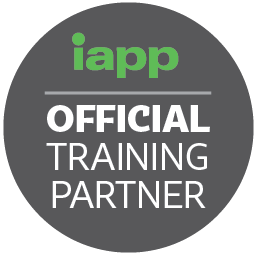 Train fast with official IAPP CIPP/E training
You'll learn from certified IAPP instructors and study official courseware on your accelerated CIPP/E course. Firebrand is an official IAPP training partner.
Her er 4 gode grunde til at du skal tage CIPP/E hos Firebrand:
Du bliver CIPP/E uddannet og certificeret hurtigere. Du lærer mere på vores 6 dages accelererede kursus og får mindst 12 timers daglig uddannelse i et distraktionsfrit miljø.
Dit CIPP/E kursus er alt-inklusiv. Du får en gennemskuelig pris, der dækker alle kursusmaterialer, eksamen, overnatning og forplejning. Du skal ikke tænke på andet end at lære.
Bestå CIPP/E den første gang eller kom tilbage, gratis. Din instruktør er ekspert, og træner dig ud fra accelererede metoder, så du lærer hurtigere og har de bedste muligheder for at bestå eksamen første gang. Men hvis du mod forventning ikke består, er du dækket af vores Certificeringsgaranti.
Tag CIPP/E hos en prisvindende uddannelsesleverandør. Vi har vundet adskillige udmærkelser heriblandt Microsofts "Årets Learning Partner" hele fem gange og to Børsen Gazelle priser. Firebrand er din hurtigste vej til uddannelse, og vi har sparet 70,000 deltagere for mere end en million spildte timer siden 2001.