Overview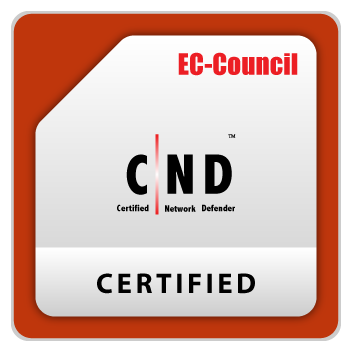 On this accelerated 4 day Certified Network Defender course you will develop your understanding of network security technologies and operations.
We live in a digital age where cyber crime poses an ever increasing threat to individuals and businesses alike. In order to prevent costly and destructive breaches, you and your organisation must be appropriately skilled and aware of the potential threats. The CND course will teach you the critical skills necessary to protect detect and respond to cyber attacks.
Your EC-Council certified instructor will employ Firebrand's unique Lecture | Lab | Review technique, making use of theoretical content as well as hands-on tasks on major network security tools and techniques. Made up of 50% practical work this course will provide network administrators with real-world expertise on current network security technologies and operations such as:
Network security controls, protocols and devices
Security policies for your organisation
Choosing appropriate firewall solution, topology and configurations
Risk and vulnerability assessment
First response to a network security incident
On this course you'll be prepared to sit the Certified Network Defender (CND) 312-38 exam. You'll sit this on-site, during the course, covered by your Certification Guarantee.
This course, which is 20% faster than traditional training, is ideal if you're a Network Administrator, Network Security Administrator, Network Security Engineer or you're involved in network operations.
9x Accredited Training Centre of the Year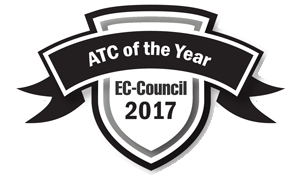 Firebrand Training has again won the EC-Council Accredited Training Centre of the Year Award, from a Training Partner network that has more than 700 training centres across 107 countries. This extends a record-breaking run of successive awards to nine years.
Jay Bavisi, President of EC-Council said: "The annual EC-Council Awards highlights the commitment and achievements of our global partners and trainers that have contributed to the information security community."
EC-Council's CND certification is accredited by the American National Standard Institute (ANSI). Organisations with ANSI accreditation are required to undergo stringent quality reviews and assessments. EC-Council is one of just a handful of certification bodies to achieve ANSI accreditation.
Her er 4 gode grunde til at du skal tage CND hos Firebrand:
Du bliver CND uddannet og certificeret hurtigere. Du lærer mere på vores 6 dages accelererede kursus og får mindst 12 timers daglig uddannelse i et distraktionsfrit miljø.
Dit CND kursus er alt-inklusiv. Du får en gennemskuelig pris, der dækker alle kursusmaterialer, eksamen, overnatning og forplejning. Du skal ikke tænke på andet end at lære.
Bestå CND den første gang eller kom tilbage, gratis. Din instruktør er ekspert, og træner dig ud fra accelererede metoder, så du lærer hurtigere og har de bedste muligheder for at bestå eksamen første gang. Men hvis du mod forventning ikke består, er du dækket af vores Certificeringsgaranti.
Tag CND hos en prisvindende uddannelsesleverandør. Vi har vundet adskillige udmærkelser heriblandt Microsofts "Årets Learning Partner" hele fem gange og to Børsen Gazelle priser. Firebrand er din hurtigste vej til uddannelse, og vi har sparet 70,000 deltagere for mere end en million spildte timer siden 2001.