Overview
The EC-Council Centre of Advanced Security Training has arrived at Firebrand Training. This three-day Advanced Application Security course is intensive, and focuses on combating attacks by improving your code-writing.
You will learn how to attack applications on the web, off-the-shelf binary applications and runtimes such as .NET, Java and Adobe AIR. This all takes place on a Virtual Machine, which you keep after the course.
Warning: This is not a beginner's course. You'll spend 50% of the course in hands-on coding labs, so you must have some programming experience. The course is right for you if you're an: application developer, software programmer or pen tester.
Learn how to use these tools and techniques:
SSL compelled certificate injection
SSL renegotiation
CRL libraries
SQL root kits
XSS
'Fuzzing' (most programmers aren't aware of this, but your code should be fuzzed!)
Note: this course doesn't include an exam, but you'll become Advanced Application Security certified.
9x Accredited Training Centre of the Year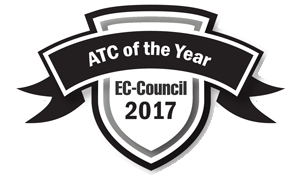 Firebrand Training has again won the EC-Council Accredited Training Centre of the Year Award, from a Training Partner network that has more than 700 training centres across 107 countries. This extends a record-breaking run of successive awards to nine years.
Jay Bavisi, President of EC-Council said: "The annual EC-Council Awards highlights the commitment and achievements of our global partners and trainers that have contributed to the information security community."
Her er 4 gode grunde til at du skal tage CAST AAS hos Firebrand Training:
Du bliver CAST AAS uddannet hurtigere. Du lærer mere på vores 3 dages accelererede kursus og får mindst 12 timers daglig uddannelse i et distraktionsfrit miljø.
Dit CAST AAS kursus er alt-inklusiv. Du får en gennemskuelig pris, der dækker alle kursusmaterialer, overnatning og forplejning. Du skal ikke tænke på andet end at lære.
Få masser af hands-on CAST AAS erfaring. Din instruktør er ekspert, og træner dig ud fra accelererede metoder, så du lærer hurtigere og har de bedste muligheder for at tage hjem med de nye færdigheder du har brug for.
Tag CAST AAS hos en prisvindende uddannelsesleverandør. Vi har vundet adskillige udmærkelser heriblandt Microsofts "Årets Learning Partner" hele fire gange i træk og to Børsen Gazelle priser. Firebrand er din hurtigste vej til uddannelse, og vi har sparet 101.592 deltagere for mere end en million spildte timer siden 2001.
Er du klar til kurset? Tag en GRATIS test som hjælper dig med at bedømme din nuværende viden.