Overview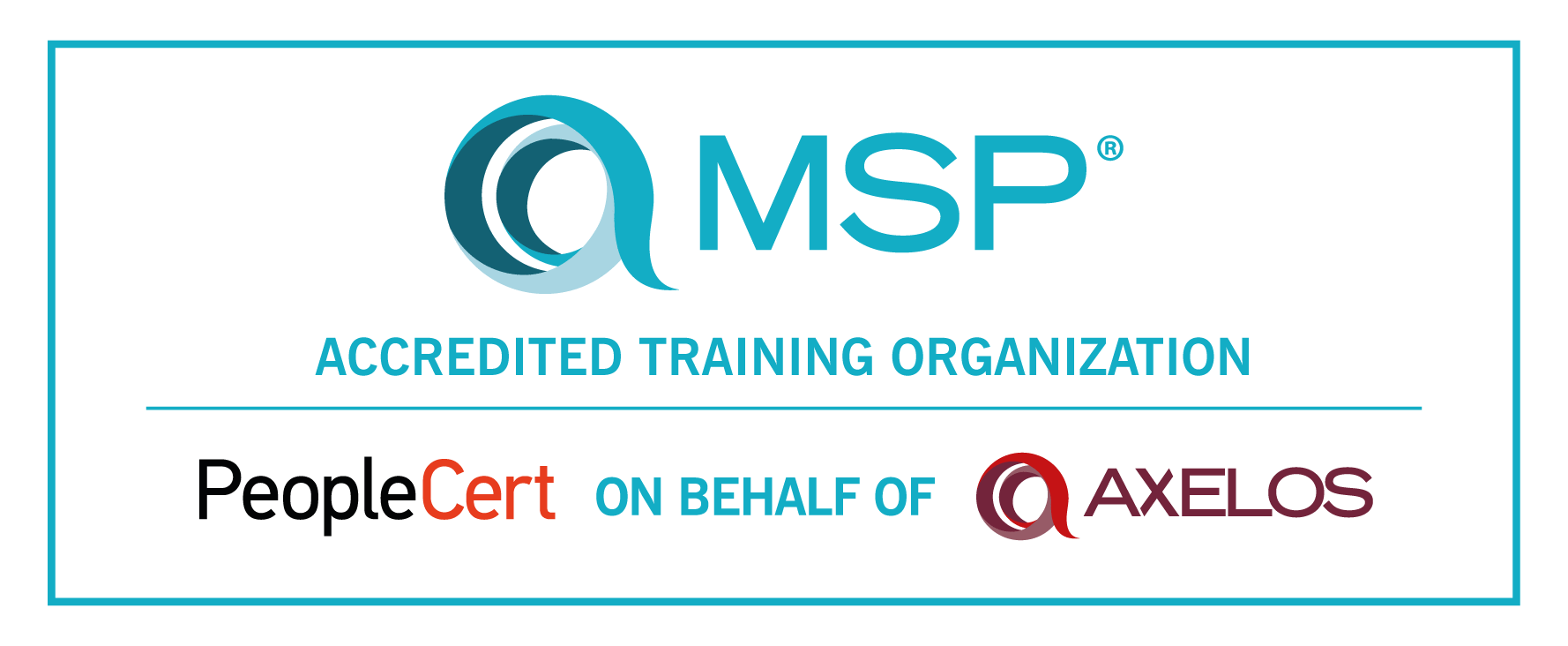 Once you've completed this 2-day accelerated MSP® Advanced Practitioner course, you'll be capable of leading and applying the MSP guidance in a complex programme within an environment that uses MSP.
Programme Management provides the framework for implementing business strategies and initiatives, or large-scale change, where there is a "vision" of the programme's outcome - a transformed organisation for example. Programmes Management helps to organise, manage, accommodate and control these changes so that the eventual outcome meets the objectives set by the business strategy.
Some of the topics you'll cover include:
Introduction to Programme Management
Vision
Leadership and stakeholder engagement
Blueprint design and delivery
Benefits management
Risk and issue management
Quality and assurance management
Planning and control
You'll also benefit from industry expert instructors that will make use of their rich experience to enhance your understanding of the course material.
On this course, you'll sit the MSP Advanced Practitioner exam on site. This is covered by your Certification Guarantee.
The advanced practitioner certification is designed for those across a variety of roles including: Programme managers, those appointed to lead a portfolio or programme support functions, BCMs and other programme support and management professionals.
MSP®, the MSP® Accredited Training Organization logo, the MSP® Accredited Examination Organization, and the Swirl logo™ are a registered trade marks of AXELOS Limited, used under permission of AXELOS Limited. All rights reserved.
Thynk ATO of AXELOS Limited offers the MSP® Advanced Practitioner course on this page. The MSP® is a registered trade mark of AXELOS Limited. All rights reserved.
Her er 4 gode grunde til at du skal tage MSP Advanced Practitioner hos Firebrand:
Du bliver MSP Advanced Practitioner uddannet og certificeret hurtigere. Du lærer mere på vores 6 dages accelererede kursus og får mindst 12 timers daglig uddannelse i et distraktionsfrit miljø.
Dit MSP Advanced Practitioner kursus er alt-inklusiv. Du får en gennemskuelig pris, der dækker alle kursusmaterialer, eksamen, overnatning og forplejning. Du skal ikke tænke på andet end at lære.
Bestå MSP Advanced Practitioner den første gang eller kom tilbage, gratis. Din instruktør er ekspert, og træner dig ud fra accelererede metoder, så du lærer hurtigere og har de bedste muligheder for at bestå eksamen første gang. Men hvis du mod forventning ikke består, er du dækket af vores Certificeringsgaranti.
Tag MSP Advanced Practitioner hos en prisvindende uddannelsesleverandør. Vi har vundet adskillige udmærkelser heriblandt Microsofts "Årets Learning Partner" hele fem gange og to Børsen Gazelle priser. Firebrand er din hurtigste vej til uddannelse, og vi har sparet 70,000 deltagere for mere end en million spildte timer siden 2001.