Overview


As a Certified Cyber Forensics Professional you'll understand and show competence in established disciplines as well as new challenges, such as mobile forensics, cloud forensics and anti-forensics.
The CCFP certification demonstrates your expertise in forensic techniques and procedures. With your knowledge, you'll be able to present complete and reliable digital evidence admissible to a court of law.
You'll learn about the six domains of CCFP:
Legal and Ethical Principles
Investigations
Forensic Science
Digital Forensics
Application Forensics
Hybrid and Emerging Technologies
The certification also indicates your ability to apply forensics to e-discovery, malware analysis and incident response. On the CCFP course you'll get hands-on experience and prepare a report on evidence analysis at the end.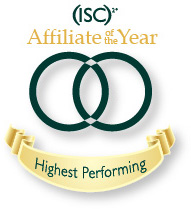 Highest Performing Affiliate of the Year
Firebrand Training has been named as "Highest Performing Affiliate of the Year – EMEA" by (ISC)2. The major security association helps companies recognise organisations and individuals who are knowledgeable in security through all (ISC)2 certifications.
Firebrand Training is an Authorized Provider of (ISC)2 certifications. W. Hord Tipton, Executive Director of (ISC)2, stated: "This award represents Firebrand as the top performer for (ISC)2...for the EMEA region."
Vier Gründe, warum Sie Ihren CCFP Kurs bei Firebrand Training ablegen sollten:
Lernen Sie CCFP in Rekordzeit. Erlernen Sie CCFP in nur 5 Tagen durch mind. 10 Stunden/Tag qualitativ hochwertige interaktive Unterrichtszeit in einer ablenkungsfreien Lernumgebung.
Unser CCFP Kurs umfasst ein All-Inklusive-Paket. Enthalten sind Kursunterlagen, Prüfungsgutschein, Unterkunft und Verpflegung - damit Sie sich ganz auf das Lernen konzentrieren können.
Bestehen Sie Ihre CCFP Prüfung auf Anhieb. Unsere praxiserfahrenen Trainer kombinieren visuelle, auditive und taktile Methoden, damit Sie Ihre Zertifizierung auf Anhieb erlangen. Falls nicht, können Sie den Kurs innerhalb eines Jahres wiederholen und zahlen nur für Unterkunft, Verpflegung und Prüfung (AGB – Firebrand Leistungsgarantie).
Lernen Sie mit einem mehrfach ausgezeichneten Trainingsanbieter. Firebrand ist der effiziente Weg zur Zertifizierung: Bereits 134561 Teilnehmer haben über eine Million Trainingsstunden seit 2001 gespart.