NCSC Certified Training
NCSC certified training identifies high-quality cyber security training courses. With cyber-attacks becoming more intelligent, the demand for accredited cyber security knowledge and its application continues to escalate.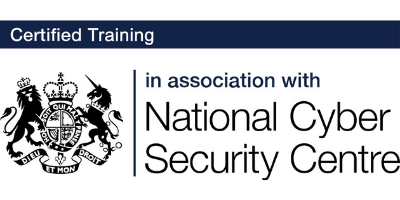 ISACA, a non-profit organisation engaging in industry-led practices for information systems, stated in it's 2020 State of Cyber Security report that 62% of organisation's cyber security teams are understaffed and 50% of the organisations asked had unfulfilled cyber security positions.
The UK government identified this need for cyber security professionals and established the Government Certified Training scheme (GCT) through the National Cyber Security Centre (NCSC). The NCSC assessment criteria requires the knowledge taught in NCSC Certified Training to be mapped to Knowledge Areas in the Cyber Security Body of Knowledge (www.cybok.org)
NCSC is one of the three UK Intelligence and Security Agencies - others include MI5 and the Secret Intelligence Service (MI6). By earning a certification that is GCT approved, you'll be learning from the best.
Attend a NCSC certified training course
Firebrand Training offer several cyber security courses that are accredited by the NCSC Certified Training Scheme, including the EC-Council Certified Ethical Hacker (CEH) and EC-Council Certified Security Analyst (ECSA).
Choose an accelerated NCSC certified training course and you'll learn 50% faster than traditional training. Return to the office faster with an accredited certification that is approved by the NCSC training scheme.