Overview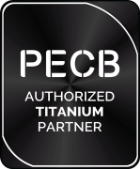 The ISO 9001 Lead Implementer is a PECB (Professional Evaluation and Certification Board) official course.
Get the skills needed to support your organisation in implementing and managing a Quality Management System (QMS), based on ISO 9001:2015.
In three days, you'll learn the fundamental quality management principles, concepts and best practices. You'll also learn how to evaluate, monitor and measure your QMS, and how to maintain continuous improvement.
Maybe you're preparing for a QMS certification audit? If so, this course will teach you how to achieve that accreditation.
How to become a Lead Implementer faster than anywhere else
This course is 40% faster than traditional training, and has been developed in-line with:
ISO 10006: Quality management systems - Guidelines for quality management in projects
ISO 9004: Guidelines for managing the sustained success of an organisation - A quality management approach
You'll get one year's free membership of PECB (Professional Evaluation and Certification Board) - which usually costs around £250. You can also apply for the following certifications, depending on your level of experience:
Certified ISO 9001 Provisional Implementer
Certified ISO 9001 Implementer
Certified ISO 9001 Lead Implementer
Seven reasons why you should sit your 9001 Lead Implementer course with Firebrand Training
You'll be 9001 Lead Implementer certified in just 3 days. With us, you'll be 9001 Lead Implementer trained in record time
Our 9001 Lead Implementer course is all-inclusive. A one-off fee covers all course materials, exams, accommodation and meals. No hidden extras
Pass 9001 Lead Implementer first time or train again for free. This is our guarantee. We're confident you'll pass your course first time. But if not, come back within a year and only pay for accommodation, exams and incidental costs
You'll learn more 9001 Lead Implementer. A day with a traditional training provider generally runs from 9am – 5pm, with a nice long break for lunch. With Firebrand Training you'll get at least 12 hours/day quality learning time, with your instructor
You'll learn 9001 Lead Implementer faster. Chances are, you'll have a different learning style to those around you. We combine visual, auditory and tactile styles to deliver the material in a way that ensures you will learn faster and more easily
You'll be studying 9001 Lead Implementer with the best. We've been named in Training Industry's "Top 20 IT Training Companies of the Year" every year since 2010. As well as winning many more awards, we've trained and certified 125,505 professionals, and we're partners with all of the big names in the business
You'll do more than study 9001 Lead Implementer courseware. We use practical exercises to make sure you can apply your new knowledge to the work environment. Our instructors use demonstrations and real-world experience to keep the day interesting and engaging