Cyber Security Centre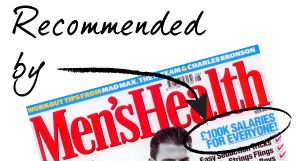 In today's age information security has become a business issue, not just a technology issue. Ensuring that the information held on your IT systems is secure is vitally important. Its availability, integrity and confidentiality may be critical for the continued success of your business.
The impact of a security breach may be far greater than you would expect. Not only will the loss of sensitive or critical information directly affect your competitiveness and cash flow, it could also damage your reputation. It might take a business years to establish its good reputation and image, but a security breach could destroy this in a matter of hours.
Firebrand Training is committed to working with a range of vendors to provide a range of training products which address IT security skills needs at all levels of the business:
(ISC)2
(ISC)2 is the globally recognised Gold Standard for certifying information security professionals throughout their careers. (ISC)2 have certified over 50,000 information security professionals in more than 120 countries. Several of (ISC)2's credentials meet the stringent requirements of ANSI/ISO/IEC Standard 17024, a global benchmark for assessing and certifying personnel.
EC Council
As the Internet evolves, the role of the IT professionals evolves with it. EC-Council certifications are designed to provide the foundation needed by every Electronic Commerce and Security Professional, developing a broad range of skills and knowledge needed to build and manage an organisation's networking and security operations.
ISACA
ISACA is a pace-setting global organisation for information governance, control, security and audit professionals. Together, ISACA and its affiliated IT Governance Institute lead the information technology control community and serve its practitioners by providing the elements needed by IT professionals in an ever-changing worldwide environment.
Cisco
Cisco is the worldwide leader in networking that transforms how people connect, communicate and collaborate. Today, networks are an essential part of business, education, government and home communications, and Cisco's Internet Protocol-based (IP) networking solutions are the foundation of these networks.
CompTIA
CompTIA serves the IT industry as the world's largest developer of vendor-neutral IT certification exams. Since establishing the certification program in 1993, more than 900,000 CompTIA certifications have been earned worldwide.