We work directly with IT and training managers at the world's biggest companies. We help them develop their training strategy, to grow their business. Here's what some of them said about training with Firebrand:

How Utilita used Accelerated Learning to support its rapid growth
Utilita is a prepay gas and electricity supplier. After steady growth for several years, the business has doubled in size over the last two years. When Phil Roberts joined as the Head of IT, he realised that the team didn't have all the skills needed to support and drive the business's rapid growth.
Phil explains: "At Utilita, we know that people are the business's most-valuable asset. We decided immediately to invest in the team's skills development, and we needed to do so quickly."
Phil liked Firebrand's Accelerated Learning model. His team would be able to learn a wide-range of IT skills, while only needing to be out of the office for short bursts of time. This meant he was able to schedule the training alongside his team's projects, and not affect the output of the team.
"I've been on lots of traditional training courses before. The training's generally dragged-out over weeks and months, and I'd lose interest. Training can just be an expensive distraction. I liked Firebrand's business model - the speed and quality, with a mix of both formality and informality," Phil says.
Understanding what Utilita needed
At the start of the project, there were several sets of skills needed within the IT team. It was made-up of three junior technicians, who had previously received no formal training or certifications.
Initially, Luke - Utilita's dedicated Firebrand Enrolment Consultant - met Phil to discuss his vision for the development of the team. He then spent a day with each employee at the Firebrand training centre, to build a training pathway for each of them. Phil explains: "Luke took the pain away from planning the training. It was important that he understood the business – plus, Utilita understood the impact of not doing the training."
This started with each team member confirming their baseline IT knowledge with an accelerated Microsoft MTA course. Firebrand combines official Microsoft courses into certification programmes, which are delivered at twice the speed of traditional training. The Utilita team each gained three Microsoft MTAs in just one week out of the office.
Becoming a world-class IT team
Once the team had learnt the fundamentals, each member went down a different training path. This ensured the team has a broad skills base, which also aligned to each of their strengths. Additional Microsoft skills and certifications gained by the team now include: Azure, Office 365, SharePoint, SQL Server and Windows Server.
The team has widened its knowledge through further training and certification including: CompTIA, Cisco, ITIL VMware and IT security.
Phil concludes: "We now have no IT issues due to lack of knowledge. In fact, we're now fixing issues before the business sees a problem. We recently had a two-minute downtime for a problem that would have caused a week's downtime before. The training has more than paid for itself already."
"We've completely rebuilt Utilita's IT infrastructure. This meant a lot of new skills needed within the team. We could have achieve this through hiring, but wanted to invest in upskilling the team we already had. Everyone's realised the benefit of Firebrand's training."
How BT iNet trains its staff months faster with Firebrand
BT iNet is the networked IT Specialist of BT Business that provides engineering, project management and sales support services across the country. The company came to Firebrand with the need for a bespoke training programme that would satisfy two requirements. One: to provide a refresher for all Cisco Unified Communications engineers and consultants, and two: cross-skill the engineers with Cisco Routing & Switching skills.
Glyn Kennett, Head of Deployment Services, explains: "BT iNet is a flexible group of technical specialists, prepared to respond quickly to handle any project. As a result, we must keep up-to-date with the latest Cisco technologies and trends."
"We're also committed to improving the work-life balance of our engineers and consultants. We sometimes had situations where an engineer would need to drive from southern England to the north – because they were the only person available with the necessary skills. We needed to increase our nationwide spread of skills – to become even more efficient, and even more flexible."
"BT iNet holds a huge range of Cisco certifications, because we see the importance in proving the competence of the skills across our business. In fact, we're Cisco's only partner in the UK to hold Masters certifications in Unified Communications, Security and Data Center"
All the skills at more than twice the speed
Glyn knew exactly what training BT iNet required – but it wasn't what you'd find 'off the shelf'. Glyn required flexibility, and provided a list of the elements of Cisco Routing and Switching that his team needed to learn. "The reason we wanted to run bespoke training is two-fold. Firstly, as a refresher to Voice Engineers who didn't get heavily involved in that anymore, and secondly for the guys who have come straight into the Voice side of things, and don't have an R&S background to draw upon" he said.
Glyn discussed his 'wish list' with Marcus Costerton, Firebrand's Cisco Learning Consultant, and Dave Petts, Firebrand's Chief Cisco Instructor. Firebrand then designed a course curriculum that provided all of the required knowledge, in the fastest possible time.
The biggest benefit to BT iNet was the speed at which the training would be delivered. Glyn describes: "The main saving was in the amount of days away from work. Having engineers out of the business for long periods of time is a considerable cost and inconvenience, so Firebrand's approach of keeping this to a minimum was very attractive"
The easy decision: 45 or 120 days?
A traditional delivery of this course would have been eight days' training for each of BT iNet's 15 members of staff. With Firebrand, the course was only three days. This meant that the staff were out of the office for a combined 45 days, rather than the alternative of 120.
Glyn explains: "As a result of attending this bespoke training, we now have the opportunity to use our workforce more effectively. We've reduced the amount of travelling time for engineers, because we have the skills we need distributed across the country. A happier workforce, and reduced costs, equals a win-win for us.
He concluded: "Firebrand balanced being incredibly fast with the reassurance that they're an official Cisco Learning Specialized Partner. So everything was official: the labs, courseware and instructor – which made it an even easier decision to make."
Want to download the full case study? Get the PDF here
Save up to 20% on Accelerated Learning for your team
Find out more about Firebrand Passport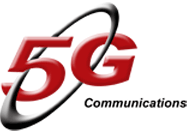 How 5G replaced its entire infrastructure with Firebrand
5G Communications is a UK-based telecoms provider and consultancy. When they first came to Firebrand, they were relying on external server support. This was both expensive and inefficient.
They made the decision to buy two data centres, upgrade their software and go virtual. By improving their legacy equipment, 5G could remain technology leaders.
They changed the entire network –replacing every single PC in the company. To enable this change, 5G needed to move to internal support. They started by completing a skills gap analysis, to identify key areas for study. It was then time to look at various training providers.
Why Accelerated Learning?
Following consultations with Firebrand's Cisco Learning Consultant Marcus Costerton, it was Firebrand that provided what 5G needed - in the shortest time.
Andre Mellet, Technical Manager at 5G, explains: "We chose Firebrand based on time. Firebrand allowed us to study and certify faster than anywhere else. The hands-on approach meant that we learnt the practical skills in the classroom, which we were able to take straight back to the work place."
5G sent their staff on a variety of courses to fill their skills gap: Microsoft SQL Server, Exchange and Windows Server; and Cisco CCNP. The biggest benefit to 5G was that this training was effectively free.
How the training paid for itself
The training investment meant they were able to halve their monthly external support fees. The money saved in the first year was redirected to training, and now all future savings can be spent developing the business further.
Andre concluded: "It's unbelievable how Firebrand help you learn so quickly. The fact that all courses led to certification meant that we had proof that the students learnt everything they could on the course."
5G is now in the process of hiring two apprentices, through the Firebrand Apprenticeships programme.
Want to download the full case study? Get the PDF here
Save up to 20% on Accelerated Learning for your team
Find out more about Firebrand Passport
"Upgrading and improving our IT skills and knowledge is part of winning and retaining customers for our business. But like many other businesses time is money so we were also looking for training that is fast, includes certification, is intensive and makes people more productive.

The Firebrand Accelerated Learning training is a deep immersive experience, that's faster and has a better success rate, and quickly gets our employees to a point where they can be productive and earning revenue for the business.

We have been very happy with the training, the course trainers have a good knowledge of the subjects and supplement the course with lots of practical problem-solving experience."
Sacha Hauser, Head of FS / SCM, T-Systems
"In the past we have used training where there was no certification included and despite our best plans the trained employees never got around to taking their tests until much later, which resulted in a high test failure rate.

We decided to change our approach and tried Firebrand; With Firebrand's 24/7 immersion, my team can concentrate 100% on the task in hand and we have seen our exam success rates rise.

Additionally because of Firebrands' Accelerated Learning teaching methods we get our support staff back in the workplace quicker than with conventional training."
Andy Skellon, EMEA Product Support Manager, Polycom Ltd
"Towards the end of my military service I started to plan the transition into my next career, and realised that in order to maximise my employment opportunities I needed a mechanism to turn the skills and experience that I developed in the Army into qualifications that civilian employers would recognise and respect.

Whilst serving with the Royal Signals I had attended a CISSP 7-day boot camp with Firebrand during which I enjoyed the training experience and also passed the associated exam. At the end of my career with the Army I returned to Firebrand, but this time paid for the 4-day Certified Information Systems Manager (CISM) course using funding provided by the Enhanced Learning Credits Scheme.

I successfully completed the course and again passed the exam, gaining an industry recognised ISACA CISM certification. By combining my security certifications with my experience gained in the military and my personal qualities, I was able to leave the Army and promptly start a great new career with a London-based 'Big Four' security consultancy."
Howard Skidmore, Information Security and Cyber, e-skills UK
"We are an expanding business and we need a well-motivated and highly-skilled workforce. Investment in this training is showing benefit – in greater efficiency and flexibility – and our Firebrand Training account manager, has been helpful in advising on, and organising, our technical training programme."
Phillip Rudd, Director, Soltec Computer Systems
"Not many training providers offered what we needed – Microsoft Dynamics AX; we were desperate to gain certification quickly. It boils down to cost more than anything – when you factor in accommodation and travel – it's all under one roof."
Alex Davis, IT Manager, Dabs.com
"Firebrand helps CONET to keep up to date on all technological aspects concerning its Microsoft solution portfolio. On this basis CONET's consultants and software engineers are able to achieve high quality results and create innovative solutions for our customers' benefit."
Mario Strüder, Head of Procurement CONET Germany
"We chose Firebrand due to the speed that we could get certified. Their accelerated learning approach meant that we could achieve this within our tight deadlines. Gaining the competency provides evidence of our skill set, capabilities, and expertise to our customers. It also sets us apart from other providers in a very competitive market place."
Shaun Dodson, Senior Technology Officer at consultants Moore Stephens
Save up to 20% on Accelerated Learning for your team
Find out more about Firebrand Passport